Explorers Group (prep – 1)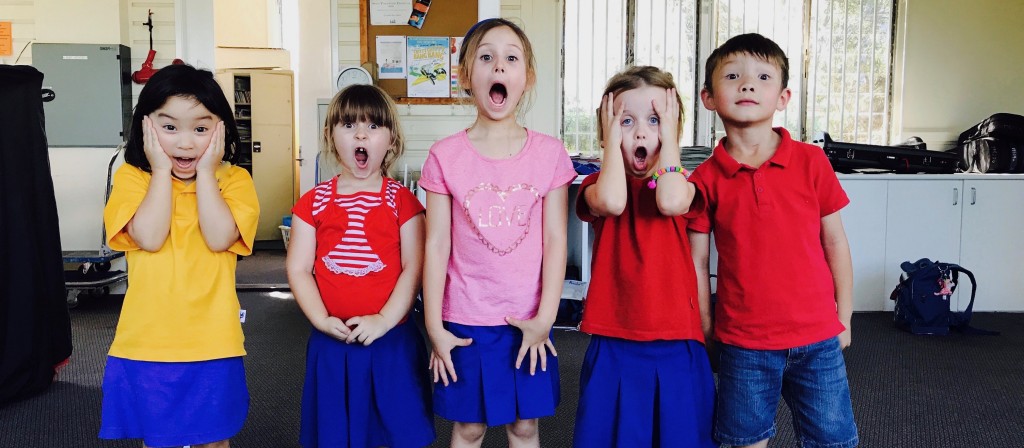 Explorers is an exciting group program for prep and grade one students, who are just starting their Speech and Drama adventure.
The transition to school is a big one, but Explorers (with their comically overlarge backpacks!) are well up to the challenge. Everything is interesting to our young Explorers. Speech and Drama supports these little ones through this beautiful time of learning and self expression. It's remarkable to stand back and see how quickly they develop confidence. It's a joy to watch our young Explorers figure out school, and explore the wide world of public speaking (usually in the form of show and tell) for the very first time.
The Explorers program is made up of rhymes, songs, stories and structured make-believe games that foster creativity and self-expression. Drama is the place where Explorers can extend their imaginations, rather than having them stifled by rules, tests, and having to sit still!
Teachers create a safe environment, and provide plenty of positive reinforcement for this egocentric age group. Explorers are full of self confidence and equipped with extraordinary imaginations when it's time to turn the page and begin our Storytellers group for grade two and three students.
Enrol now via the Parent Portal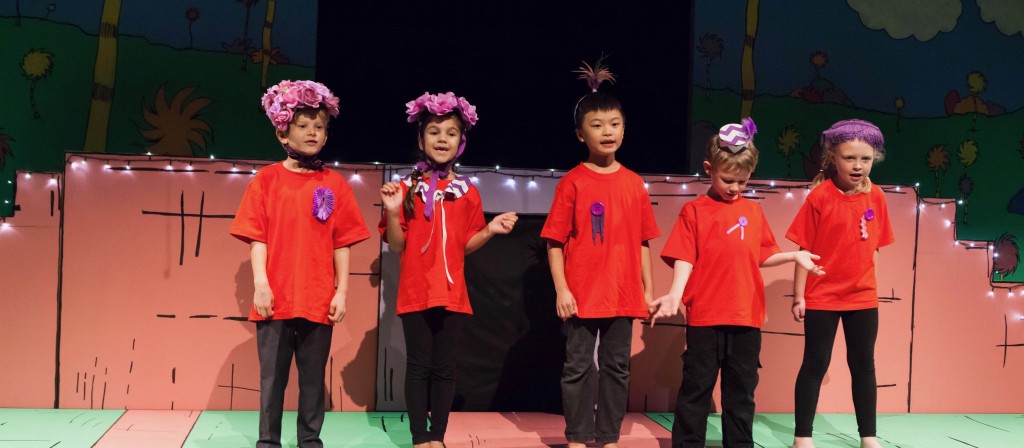 How long are the classes?
Explorers classes run for 30 minutes over eight weeks in term time. Classes begin in week two of each term.
What happens in class?
Classes are spent on a range of fun and engaging activities, ​specifically focussed on mime, self expression, vocal expression, making up stories and team building exercises. Each Speech and Drama activity (disguised as a game) has the potential to become a small performing opportunity for our Explorers, giving both the keen performers and the budding stage stars the chance to extend their confidence in a safe environment.
Can parents stay and watch?
We prefer if parents do not stay to watch, as your presence can be a little distracting for our students and teachers.
What performing opportunities will my child have?
Explorers have the opportunity to take part in our eisteddfod, a watching lesson with Miss Cathy and the annual concert. All performing opportunities are completely optional and there is no extra fee for being involved.
What resources will my child receive?
Each Speak Up child will receives a sturdy Speech and Drama folder when they enrol. The folder is like a giant pencil case, and is big enough to hold their scripts and shirt, and small enough to fit in their school bag! Students receive a wonderful collection of poems and stories throughout the year. 
What should my child wear?
Every Explorer looks fabulous in their orange Speak Up shirt, which they will receive for free in their second lesson. It's perfectly ok to put this shirt straight over the top of the school uniform!
What are the fees?
Our fees are designed to be EASY! Everything is included in one simple monthly payment of $80 per month.
How many children in a class?
Our optimum class size is 10 students, although many classes are smaller! ​
Can my child attend a trial class?
We welcome your child to enrol in our program and attend their first class before making payment. This introductory class is not a "free trial" class, but it is the chance to make sure the class is the right fit before joining the Speak Up family.
What's the next step in the Speak Up Imagination Curriculum?
When your child has completed Explorers, the next step is our Storytellers program for grade two and three students. Storytellers start performing in smaller groups and do their first studio exams – a most exciting time indeed!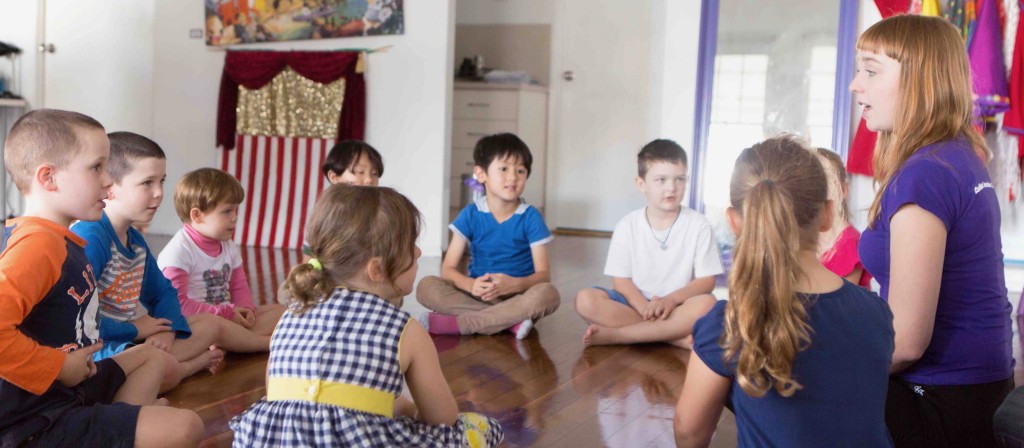 ---
I just wanted to extend a big congratulations and thank you to the team at Speak Up. We thought the performances at the showcase were just brilliant. Not only in their delivery but also the choices made for the kids to make it fun, funny and motivating. The children's enthusiasm and aplomb was very evident on the night!!! Well done to you all in opening their hearts and minds to the world of theatre and drama. – Bianca (mum, 2017)
---
Up Next: Storytellers Program
Where will we journey to next on our Speak Up Studio tour?
The Storytellers program for grade two and three students