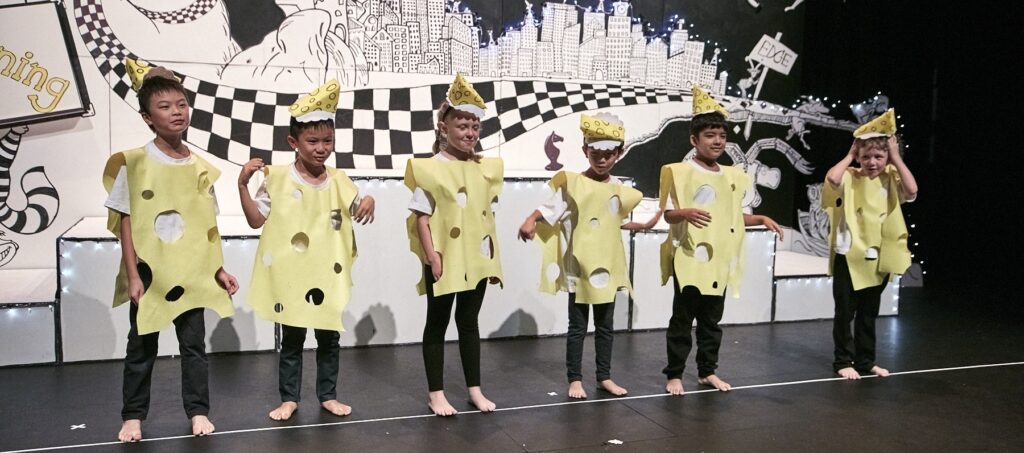 About The Concert
Speak Up Studio's annual concert is held at the end of each year and all students are encouraged to participate. The concert is a wonderful way for students to gain performance experience, and for families and friends to celebrate their development. The opportunity to perform is an important part of Speak Up programs, as is gives students the chance to showcase what they have been working on during their classes.
The concert is optional however, once committed, students are required to participate. All rehearsals will take place during normal class time, and students will only be required to attend one extra rehearsal – the dress rehearsal – one week before the show. A small fee (of about $100 per student) is charged to cover costume hire charges, venue and technical fees and staff wages for concert days. Participation in the performance is optional and students are still able to attend classes until the end of the year, regardless of concert participation.
Testimonials
"It has been a wonderful year with you, for our family! Thank you for continually encouraging my son to come out of his shell, and to get him into group classes and the concert!" – Min – Mum, 2015
"Congratulations to you and the Speak Up team on another fabulous concert. It was great to see all of the children be encouraged to focus on their abilities and perform." – Catherine – Mum, 2016
"I'd just like to congratulate you on how fabulous the concert was. I love that my kids can be exposed to all the bubbling creativity that Speak Up runs on whilst gaining some very valuable skills for life." – Sarah – Mum, 2016
---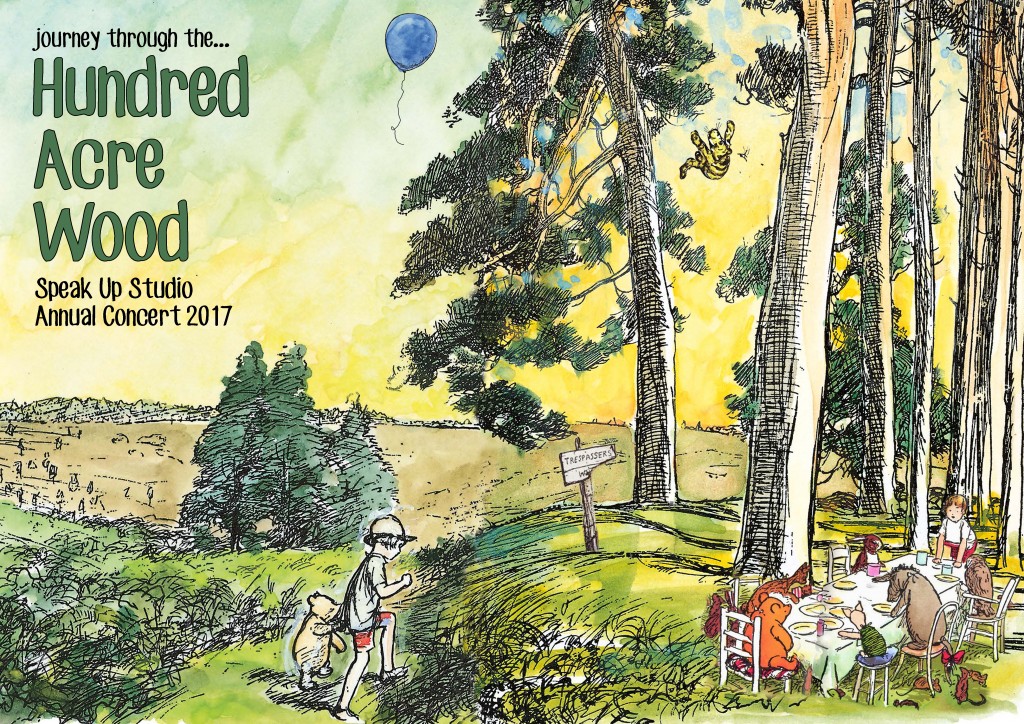 Annual Concert 2017
Our concert this year will be held on Saturday 2nd December, 2017 and we are excited to announce our theme … Hundred Acre Wood.
Dress Rehearsal Saturday 25th November, 2017 (between 9am & 4pm)
Concert Saturday 2nd December (between 9am & 8.30pm)
Venue
Our venue for 2017 is the Marist College Ashgrove Theatre. This beautiful theatre environment will give our children the opportunity to experience a real stage production, complete with changing lights, microphones and a big red velvet curtain!
Theme
We will be adapting some of our favourite stories and poems from A.A. Milne's collection of writing to create a beautifully narrated story with poems and songs woven throughout.
Our amazing individual students will be working on the prose stories from "Winnie the Pooh" and "The House a Pooh Corner" to tell the story while our incredible Chatterbugs, Chatterbees, Chatterboxes, Polkadots, and Zigzags will be presenting poems and rhyming plays that we will adapt from various Milne collections! Our talented Discobugs, Discobees and Discoboxes will be developing and performing songs from various adaptions of the stories that have been turned into films and musicals over the years. The concert will capture the imaginative stories, and the magical music of the Milne!
Concert Information Pack
---
Concert Navigation
Concert Information

(you are here)