School Holiday Workshops for Kids in Brisbane

---
About Speak Up Studio's School Holiday Workshops
Speak Up Studio holds fun and creative school holiday workshops for kids in Brisbane are held over two or three weeks each school holiday period.
Our workshops focus on a range of creative areas, such as musical theatre, drama, art and craft, filmmaking and science. Each school holiday workshop is carefully designed by our experienced teacher team, and using popular content to engage and inspire students. Our school holiday workshops take various formats from 3 hour workshops to more in depth workshops that are held over several days. All of our school holiday workshops take place at the beautiful Red Hill studio in Brisbane's inner city, and at other venues as stated.
---
Positive Feedback from kids in Brisbane
Setri gave the workshop 10/10 and said he would recommend it to other kids his age! – Sarah (mum, 2015) 
My son enjoyed himself and said that he wants to attend another workshop next holidays. Rebecca (mum, 2016
Thank you for a wonderful day of drama and art. Jessica had a great time and can't wait for next holidays! Steve (dad, 2016)
---
Book Online via the Parent Portal
---
Our Approach to School Holiday Workshops
School holiday workshops are a fantastic way for children to have fun and develop their creativity. School holiday workshops are a great option for Brisbane kids who are unable to come along to our weekly classes, or who can't commit to a whole term of lessons. They are also a wonderful way for students to work intensively on a particular skill, such as acting or drawing. Our school holiday workshops aim to develop self-confidence, communication skills and creativity through creative mediums. We take pride in ensuring our workshops are engaging, age appropriate, and most importantly, full of excitement for Brisbane kids!
---
What Kids Love About Our Workshops
Make Friends
Speak Up workshops are a great opportunity to make friends with like minded kids from other schools! Lots of students come to our workshops with a friend (or a gang of friends!) but it's even more exciting to make new friends on the day.
Learn a New Skill
From sewing to painting, singing to dancing, acting to telling jokes – there's always an educational outcome to our fun and creative workshops. When it comes to learning new skills, our teachers find the perfect balance between challenging and supporting our young participants!
Express Yourself
Self confidence is at the heart of what we do at Speak Up. All of our workshops incorporate an element of self expression, and students are encouraged to add their own personal flavour to their craft or character!
Explore Your Passion
We base many of our workshops on popular content that makes it easy for kids to engage with drama, musical theatre, team activities, and craft projects! Harry Potter fanatics, mini Jedi, Pokemon Trainers and any kind of Disney lover will feel at home at Speak Up.
Perform
When it comes down to it, we are a performing arts studio, and getting kids to performing on stage is our favourite thing to do. Positive performing experiences build confidence, and we are committed to giving kids the skills and supportive environment they need to shine on stage! Students encouraged to perform, but are never forced if they do not want to.
Get Dressed Up
Costumes have an incredible way of helping kids connect with characters and step out of themselves. Students are encouraged to dress up for workshops, and costumes are often provided to ensure workshops are super fun and exciting.
Book Online via the Parent Portal
---
Upcoming Workshop Dates
Christmas 2017: Monday 11th December – Friday 15th December
January 2018: Monday 8th January – Friday 12th January & Monday 15th January – Friday 19th January
Easter 2018: Monday 9th April – Friday 13th April
Winter 2018: Monday 2nd July – Friday 6th July & Monday 9th July – Friday 13th July
---
Workshop Programs


---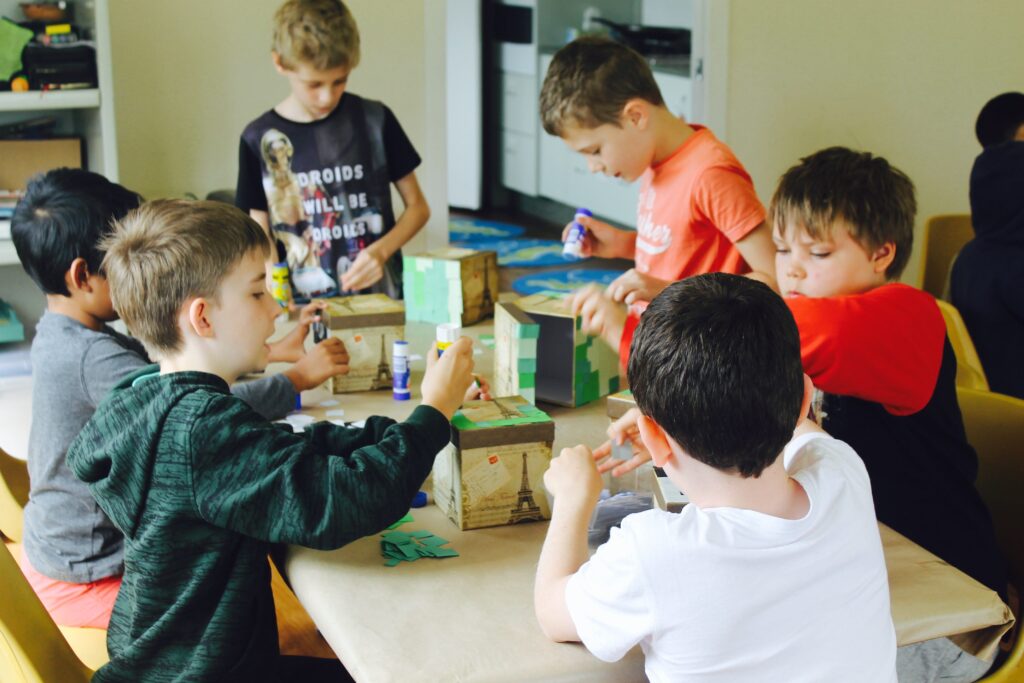 Up Next: Short and Sweet Workshops
First to explore are our Short and Sweet workshops for children in prep to grade four