We love creating costumes for our students, so as we head towards Halloween we thought we would share our expert costume making tips with you! It's easy to create simple, effective and inexpensive costumes with a little know-how.
1. Keep it simple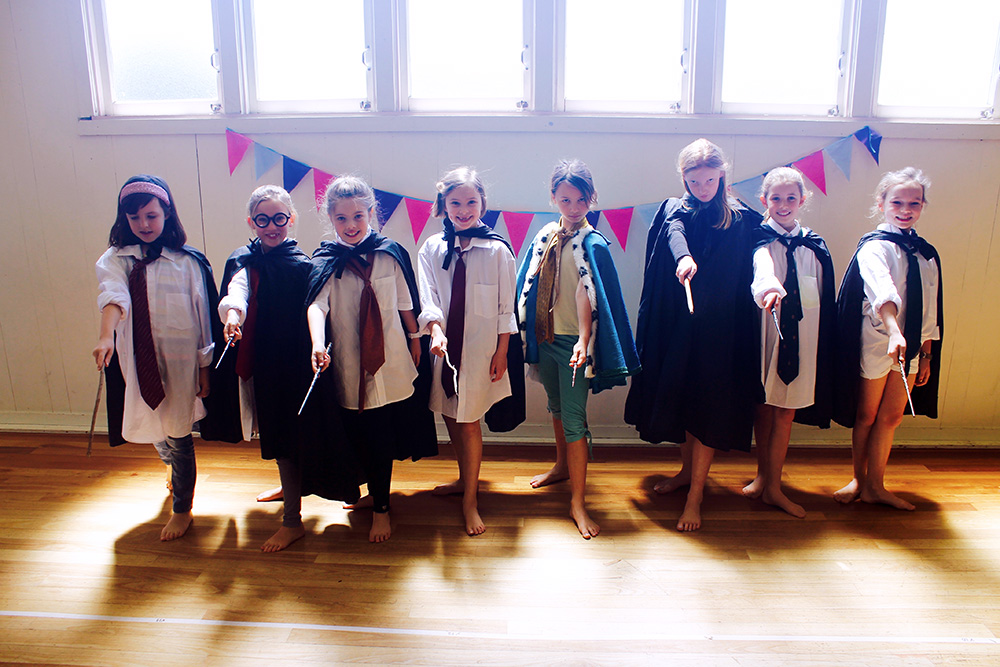 The simplest ideas are usually the best! A white shirt, a black tie and a Kmart cape were all we needed to make these effective Harry Potter costumes! (And don't forget a stick from the backyard for a wand!)
2. Adapt from op-shop supplies
Op shops can be very overwhelming places but they can be the best place to find cheap costume items.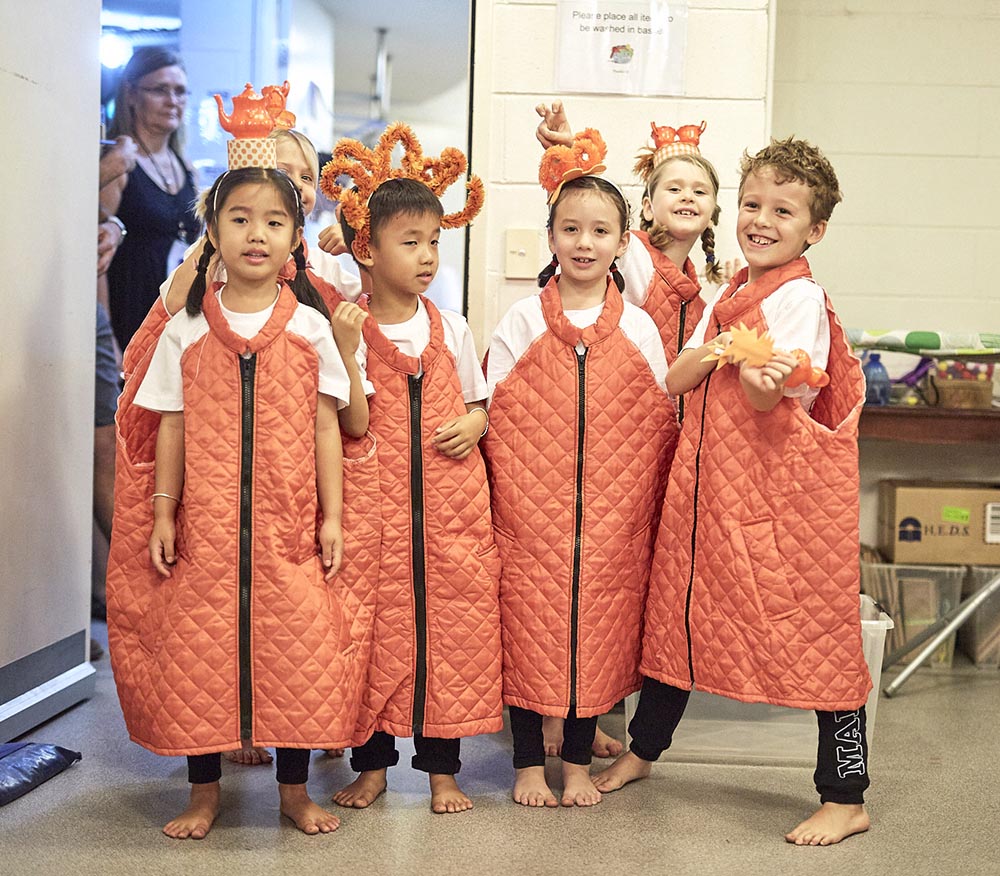 We found these hideous orange jackets at an op shop, once we cut the sleeves off and put them on our five and six year olds, they looked very interesting on stage!
3. Felt is your friend
Felt does not fray and can be easily glued together with craft glue.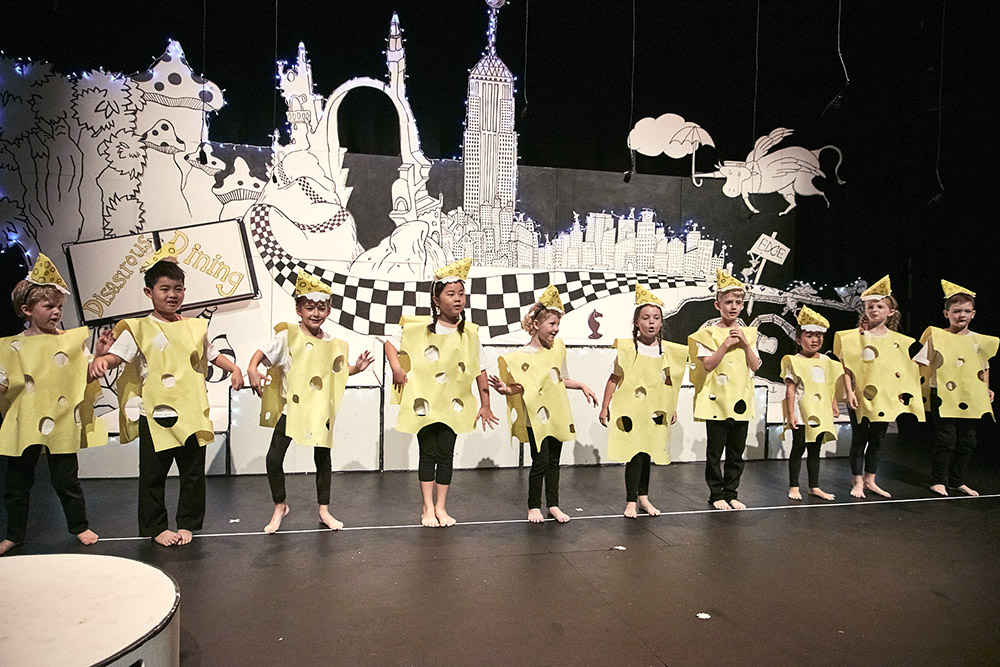 This cheese costume was made with a single piece of yellow felt and a yellow sponge!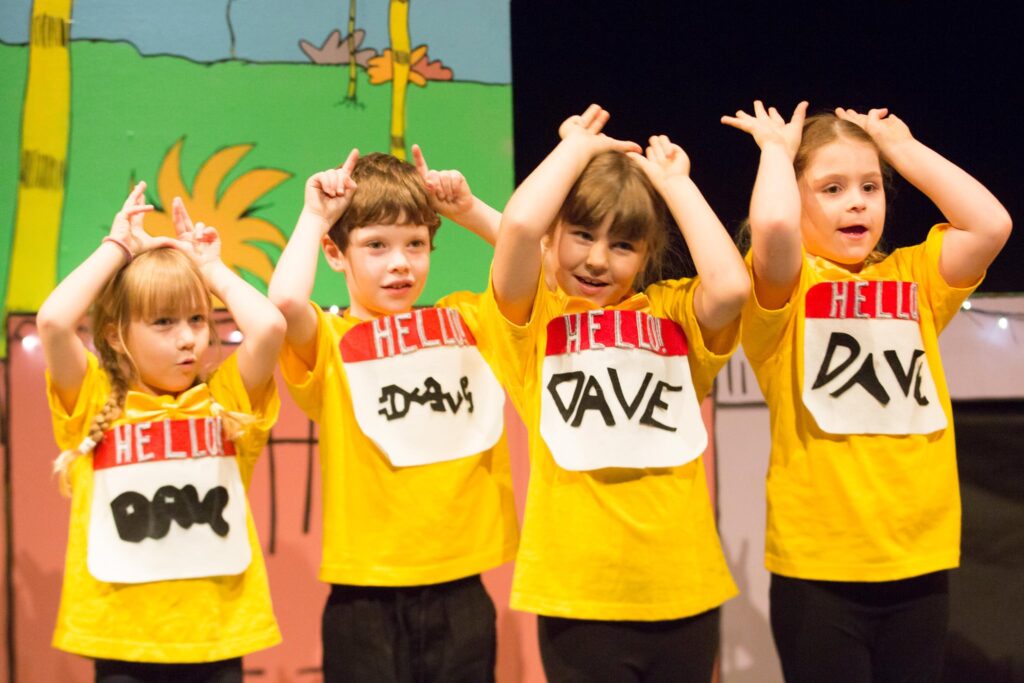 These giant name tags were made from different colours of felt.
4. Variety store accessories
Visit your local variety store to find that little something that will make your costume really special.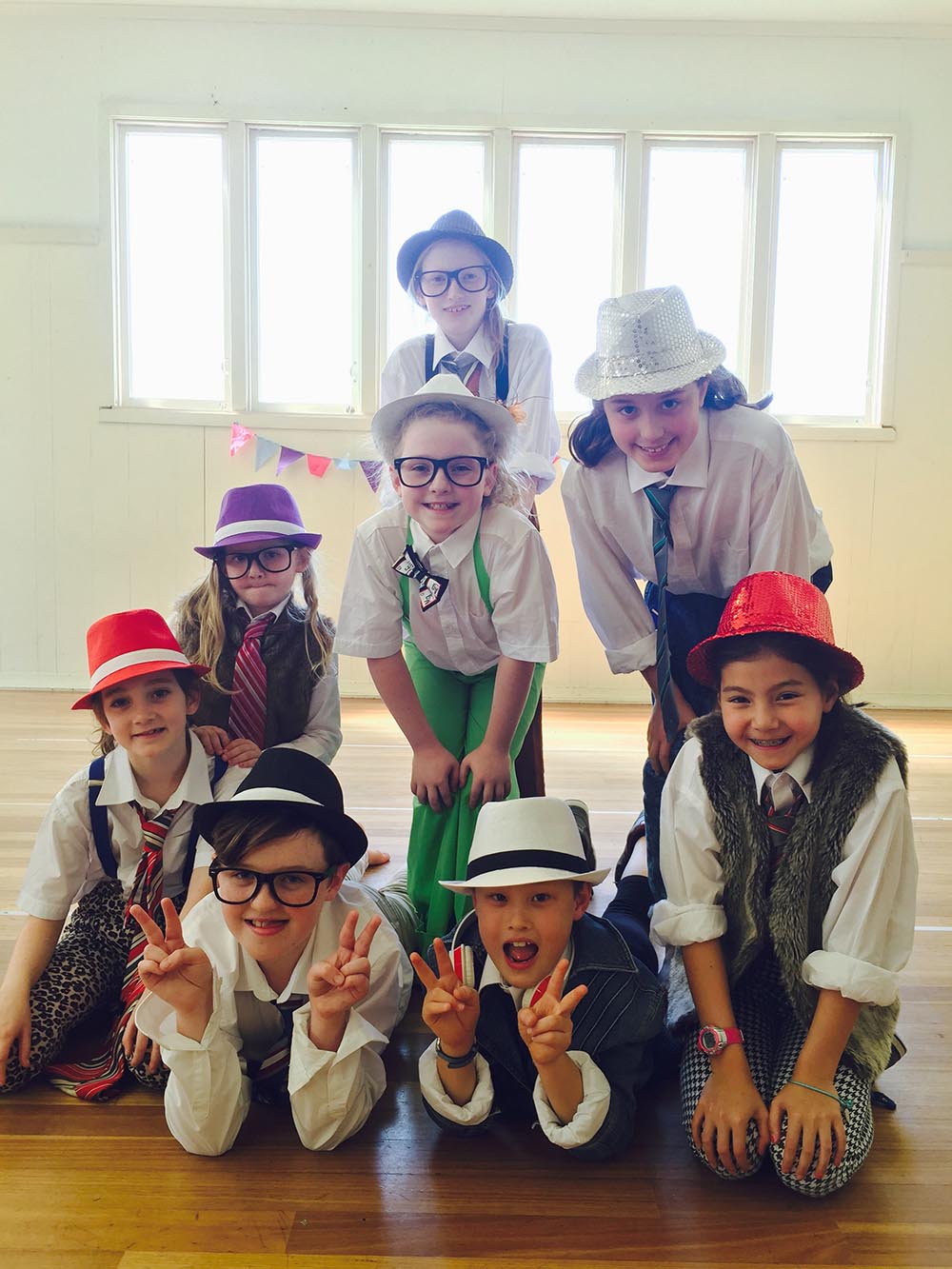 These simple colourful braces and hats are inexpensive and can make any costume look great! (These kids were part of an awesome Uptown Funk music video!)
5. Mum's makeup bag
Simple make up that you have in your makeup bag can be used to great effect!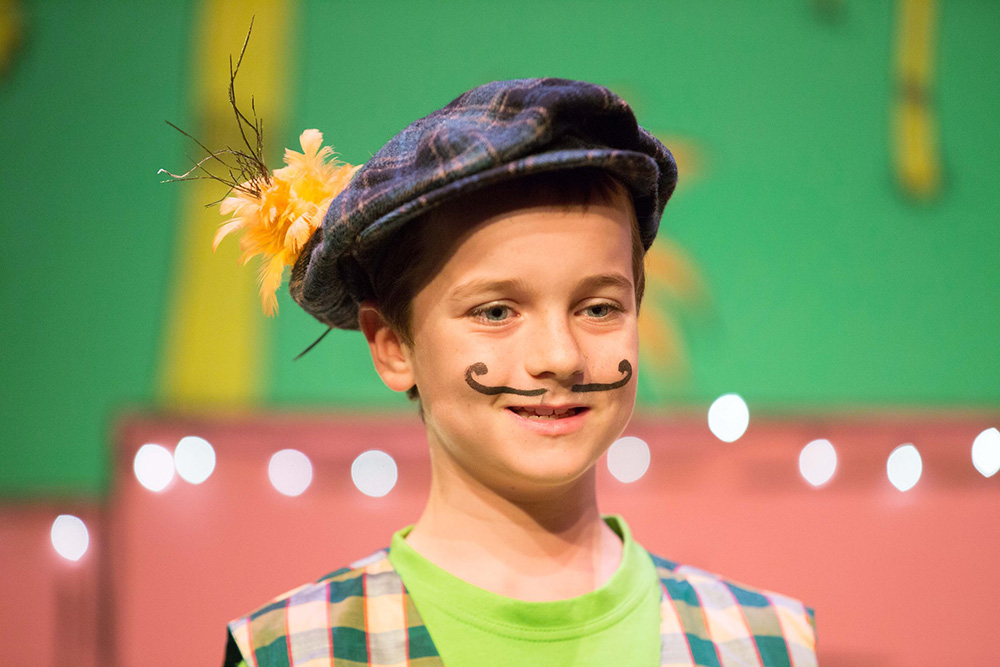 Eyeliner can be used to make animal noses, whiskers, and moustaches.
Lipstick is a (fabulous) alternative to blood!
We hope you now have some kids halloween costumes. Happy Halloween!