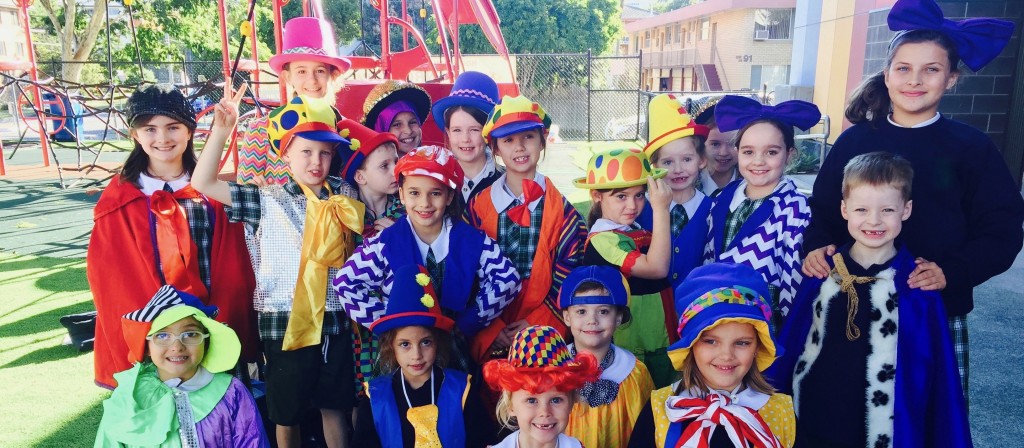 Dr Seuss Open Day
Speak Up Studio's Dr Seuss Open Day is a fun and fabulous afternoon for kids and their parents! Speak Up loves to celebrate literature, and on Sunday 28th of January, the studio will be transformed into a wild and wacky world of wonder! Come along to meet the dream team of drama queens (teachers), learn more about Speech and Drama, try a class, see a performance and enjoy a whole lot of Seuss themed games, craft and activities!
Who should come to the open day?
Anyone and everyone is welcome at Open Day – new students, current students, past students! Come one, come all! We are so excited to show you our new studio home!
What time should we come?
We suggest you come along from 2.00pm – 4.30pm, but you are most welcome to pop in any time throughout the afternoon.
What will my child do on the day?
The day runs from 2.00pm – 4.30pm and is structured around 15 minute taster classes from our Storybook Curriculum – see times below. While they are not having a go of a class, students can travel around our studio (following along on their special map!) and participate in whatever magical activity takes their fancy – we don't want to give away the good bits, but let's just say activities will be colourful, crafty and creative!
Will there be a performance?
It wouldn't be Speak Up without a performance! Our students from Seussical the Musical will be performing at the closing ceremony at 4.00pm.
What time are the taster classes?
2.15pm – 2.30pm – Dreamers (grade 8, 9 & 10)
2.30pm – 2.45pm – Philosophers (grade 6 & 7)
2.45pm – 3.00pm – Inventors (grade 4 & 5)
3.00pm – 3.15pm – Storytellers (grade 2 & 3)
3.15pm – 3.30pm – Explorers (prep & grade 1)
3.30pm – 3.45pm – Once Upon A Time (kindy)
Can we enrol on open day?
Of course – we will have lots of staff on hand to assist you with enrolling (and if you enrol on the day your little one will go home wearing their amazing new Speak Up uniform!)
Do parents stay?
Yes please! This is not a supervised event, so we will need you to stay stay at the studio while your child is on site.
What do I, as a parent do on the day?
You are more than welcome to watch the classes and participate in the activities with your child, or if you'd prefer you can also relax in the garden, or in the air conditioned comfort of our lovely cafe – The Letter Lounge! We would love to speak to you about booking your child in for the term and will have lots of staff members standing by to answer your questions about the program, and assist with the booking process.
 Are their prizes?
Of course!! Each child who registers to attend will receive a free gift bag and we have a few fabulous lucky door prizes which will be drawn at the closing ceremony at 4.00pm.
How do we register to attend?
Use the form below to let us know you're coming along to the open day. Anyone who registers in advance will receive a Seuss gift bag when they arrive!  If you have two kids, please fill out the form twice. After you have registered, feel free to click "attending" on our Facebook event, where we will be posting a few sneak peaks before the big day.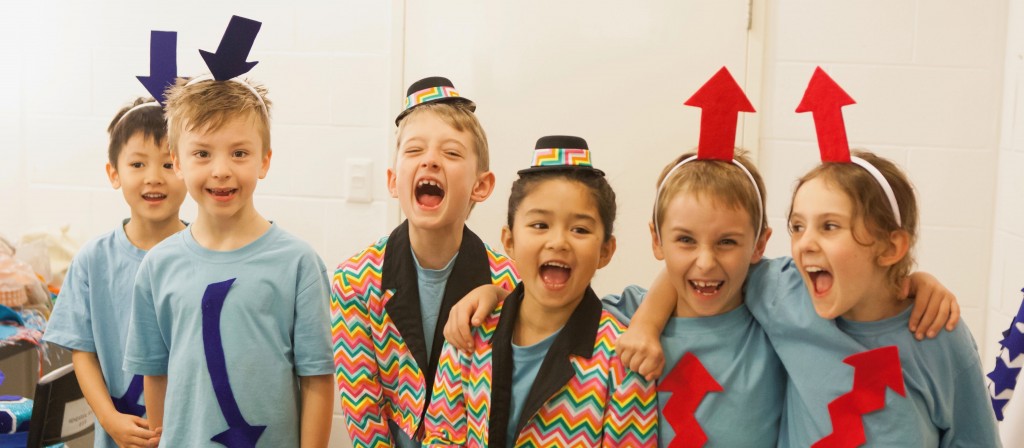 I just wanted to extend a big congratulations and thank you to the team at Speak Up. We thought the performances at the showcase were just brilliant. Not only in their delivery but also the choices made for the kids to make it fun, funny and motivating. The children's enthusiasm and aplomb was very evident on the night!!! Well done to you all in opening their hearts and minds to the world of theatre and drama. – Bianca (mum, 2017)
 Thank you! My son had a lovely time this past week. All your staff are caring and inclusive which is reassuring as a parent.  My son has anxiety, joining group activities is always a challenge. Your staff didn't judge him, they welcomed him with acceptance into an inclusive environment. He is looking forward to future sessions! Sarah (mum, 2017)