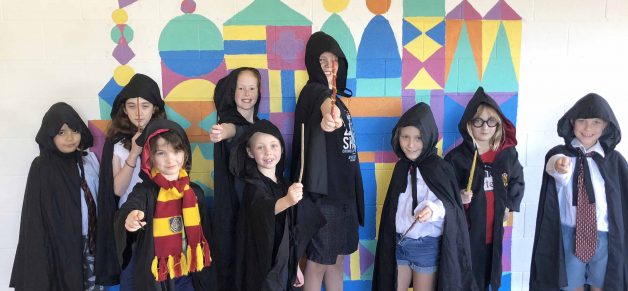 Welcome! Welcome to Hogwarts! Before we begin our banquet, we would like to say a few words. And here they are:
Nitwit!
Blubber!
Oddment!
Tweak!
Thank you!
This could be our most exciting and fun event yet! Speak Up kids are invited to join us for a Halloween party here at Speak Up Studio. Our Wonderland studio will be transformed into Hogwarts for this super scary celebration. Dress up if you wish or get your face painted when you arrive, dance in the disco and enjoy some cake!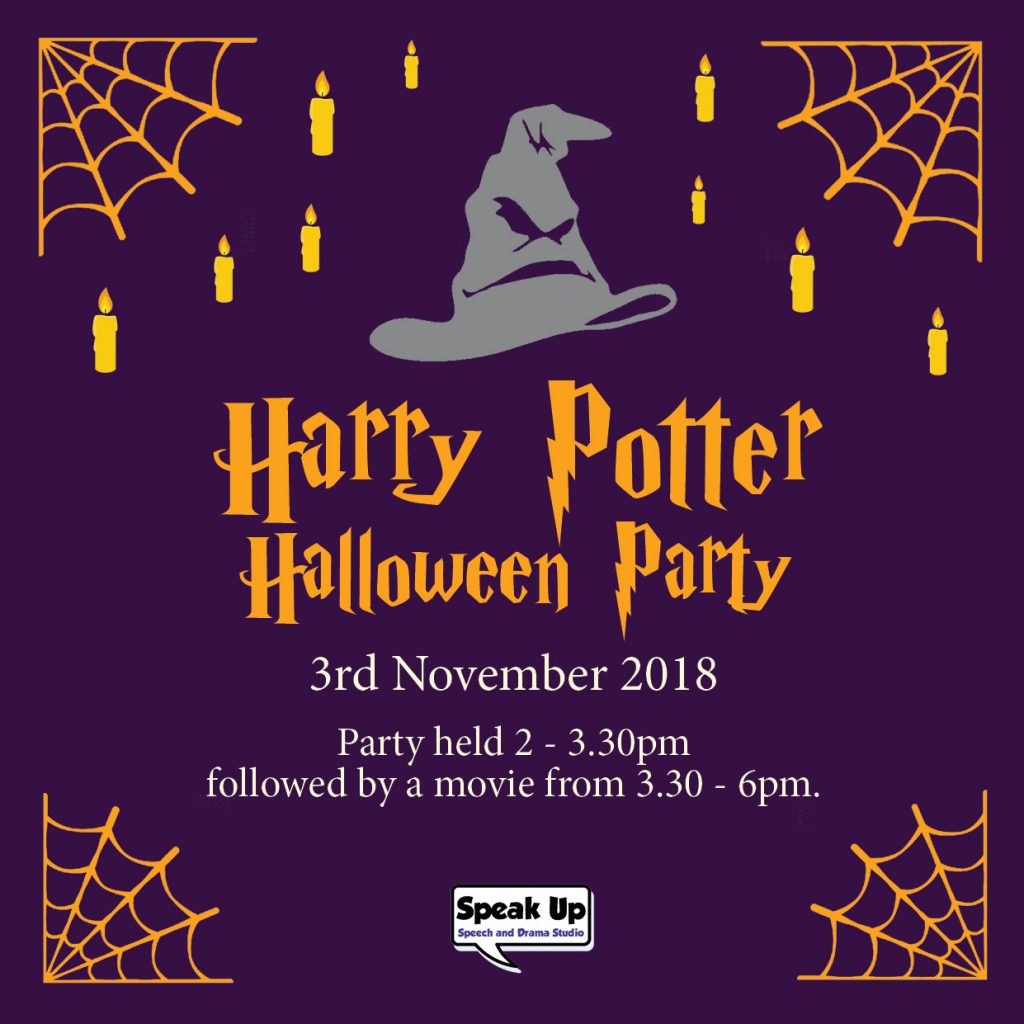 When: 3rd November 2018
Time: Party 2 – 3.30pm, followed by a movie screening 3.30 – 6pm of Harry Potter and the Philosopher's Stone.
Where: Speak Up Studio, 110 Windsor Road Red Hill (behind Gramps Cafe).
Cost: The party is free for students currently attending weekly Speak Up classes. Use code: SpeakUpKid at checkout. Children can register a friend for $22. Cake will be served during the party.
The cost of the movie for all children is $5.50 which includes popcorn and a drink.
Children may be dropped off for this event and collected at either 3.30pm or 6pm.
PLACES ARE LIMITED SO PLEASE BE QUICK – Book your places for the party and or the movie via our parent portal by 31 October 2018.
RSVP to attend the Halloween Party!