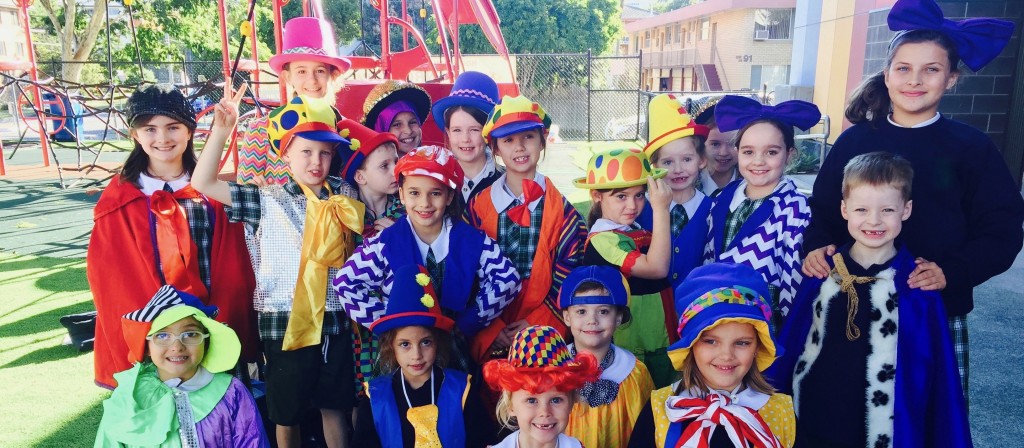 Have A Speak Up Incursion At Your Centre
Are you looking for an inspiring, educational, creative incursion for your centre? Well, look no further than Speak Up's range of school holiday incursions!
Our professional educators work with groups of students to explore a favourite story. Students can learn a musical theatre song and a dance and make their own costumes to perform in! Each workshop finishes with a fabulous performance – it could be a drama skit, a musical theatre song or a parade to show off their crafty creations.
We delight in putting together bespoke incursions, that can be designed to suit your centre and your students. We update our program frequently to reflect current trends and student interests.

You can choose to book several workshops back to back – our educators are happy to stay all day! We bring all resources required for each incursion to the school, and run our workshops in your centre at a time that suits you!

We can even provide documentation of the activities for your social media or newsletter and ideas for activities to continue the fun after the incursion has finished. Our workshops often book out months in advance, so get in touch today to book a spot for your centre!
"Speak Up are always a winner at our 70+child vacation care. The Greatest Showman Workshop and Harry Potter Workshops were not just amazing fun, but well-crafted learning opportunities for all ages. From creating your own costumes to creating an end of day performance, our children were engaged and inspired. Thank you Team Speak Up!" Julie – Coordinator Amaze Education Brisbane Central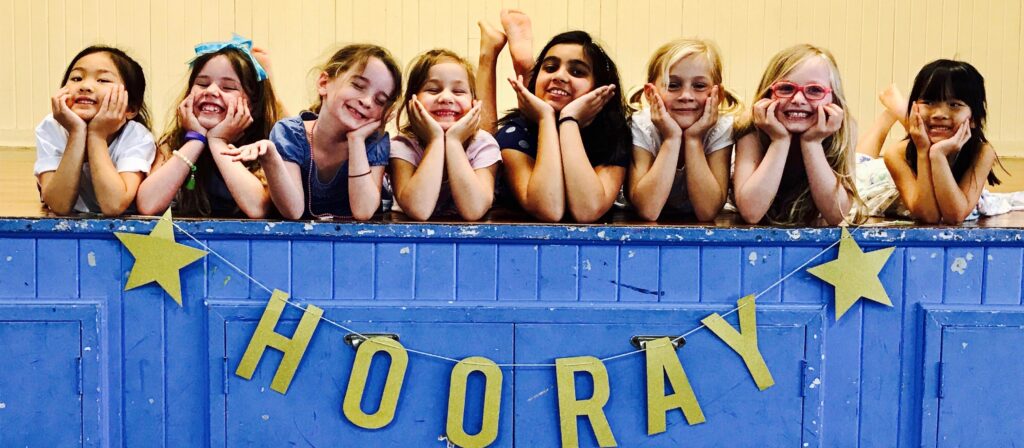 What happens during the incursion?
Our school holiday incursions are built around a theme of your choice. Within that theme, students explore musical theatre, acting and drama challenges and might create a craft or costume in line with the theme. Our professional and engaging educators will open up a world of adventure and guide students as they delve deeper into their favourite stories.
How long are the incursions?
Holiday incursion workshops are 90 minutes in length. Multiple workshops can run back to back for a total of three hours or be separated by a snack break. We are happy to accomodate your centre's usual timetable.
How many students can participate?
Our workshops can accommodate up to 50 students. Beyond 50 students we recommend booking two separate sessions.
What age group are the workshops for?
Our workshops are appropriate for students from prep to grade 6. Our workshops are designed to engage the interest of all students in your centre. Younger students and older students will be given different roles within the content, with older students often acting as leaders.
Can we book multiple incursions?
Yes! Many of our incursions can work together in a package, for example the Unicorn Horn craft workshop can be paired with a Unicorn drama workshop where students make the craft, then wear the horn as they explore unicorn-themed drama activities! The Greatest Showman musical theatre workshops can be taught after a top hat making workshop so students have a unique colourful costume piece to show off during their musical performance.
These combined workshops provide your centre with three magical hours of creativity and imagination alongside engaging arts education.
What do I need to provide?
Your centre does not need to provide anything! A clear space in the room is a bonus, but we can move all furniture and put it back afterwards. All resources are brought along by our fabulous Speak Up educators.
Can we design our own incursion?
Can't see a workshops that suits your centre? You know your students better than anyone. If you've got a fabulous idea for a craft, drama or musical theatre workshop they will just love let us know! We are more that happy to create a bespoke workshop just for your centre, for just $100 on top of the incursion fee.
What is the cancellation policy?
Speak Up does not offer refunds on cancelled incursions but if you provide 48 hours notice, we are happy to reschedule for another time. Cancellations within the 48 hour period are non-refundable.
Documentation
Your Speak Up instructor can provide pictures and videos of the day's activities as well as a short write up of exactly what the students participated in and what they learned. This can make a lovely package to send out to parents or to share on your centre's social media, newsletter or parent communication apps.
How much do Speak Up incursions cost?
Our 1.5 hour incursions are $440 each. This accommodates up to thirty students. For the vast majority of bookings, this is all you have to pay!
For larger groups, there is an additional cost of $11 per student, up to and including 40 students. If you have more than fifty students we require that you book two workshops and separate your students into two groups.
Craft workshops of any size incur a $4 levy per student for materials.