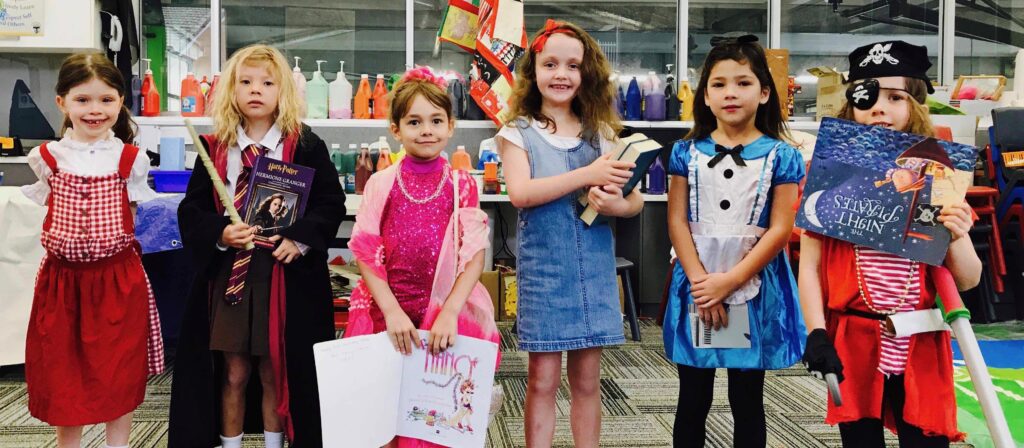 Speak Up Studio's wonderful marvellous super sensational utterly fabulous Imagination Festival is held in June each year, and is just one of the incredible performing opportunities available, exclusively to Speak Up students. The Imagination Festival is the Speak Up version of an Eisteddfod, without any of the competitive elements that can sometimes make eisteddfods a little bit of a yucky experience for some students. Instead of first place, second place, third place, Speak Up students receive awards based on the Speak Up values of confidence, communication and creativity. Each class group also receive feedback on what they did well, and a few tips on what to work on for next time.
Speak Up students learn to connect their imagination with their voice, and to express themselves clearly, confidently and creatively. At the Imagination Festival, our students demonstrate their skills in characterisation and vocal expression, as the present poems, plays and stories. The festival takes place in the same venue as the Speak Up Annual Concert (Marist College, Ashgrove) to allow students to form positive associations with the space, before the big end of year concert.
View the Session Times and Register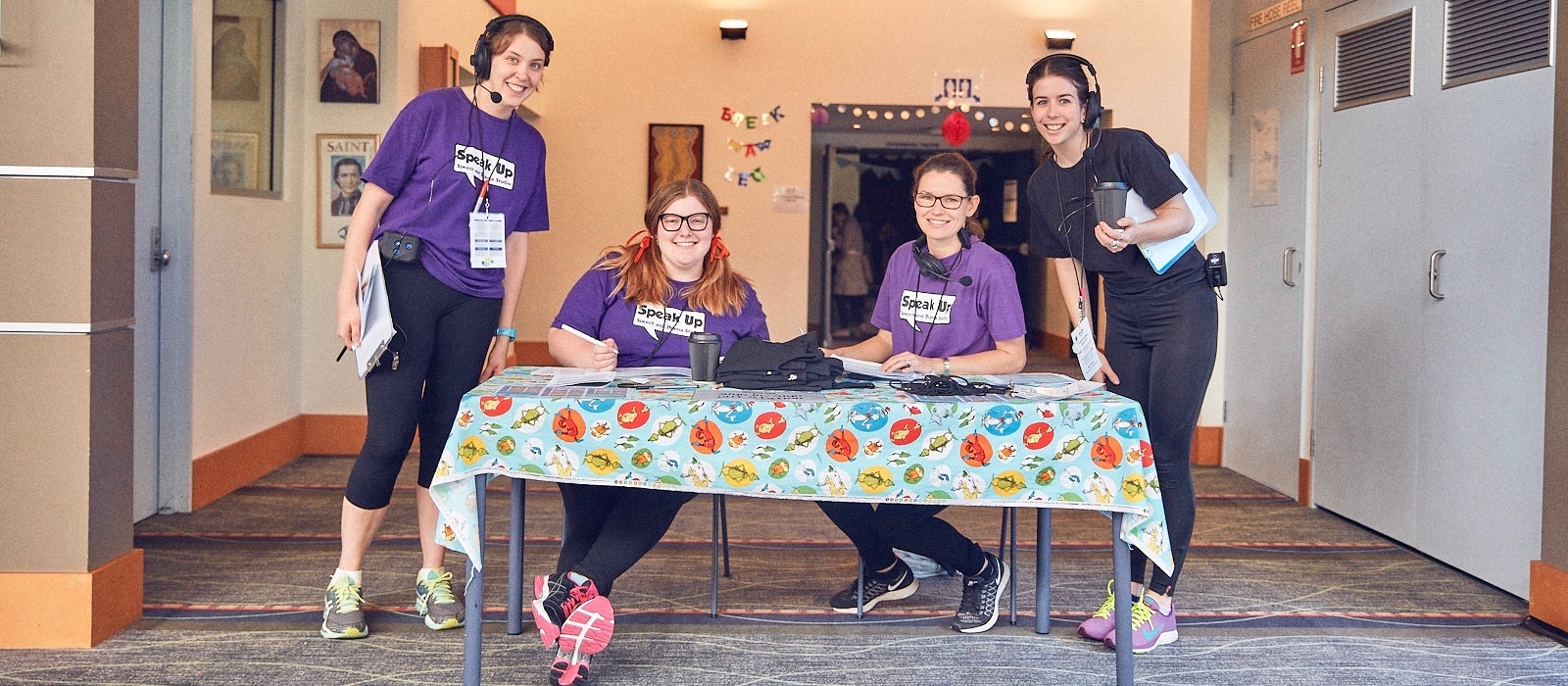 When is the Imagination Festival?
The Imagination Festival will be held on Saturday the 15th of June, 2019.
Where is the Imagination Festival?
The Imagination Festival is held at the Draney Theatre at Marist College in Ashgrove. Entry to the theatre Theatre is via the little bridge off Glenlyon Drive. 
What time will my child be performing?
The Imagination Festival is divided into four 90 minute sessions, based on school groups. Red Hill classes are split across four sessions. Please refer to the sessions listed in the parent portal to find out which session your child's class is in. We suggest you arrive 15 minutes early to sign in, and stay until the end of the session as we will have games and feedback towards the end of the session.
How do I sign my child up to take part?
Your child must be enrolled in a weekly Speak Up program to attend the Imagination Festival. You will also need to register your child to take part via the parent portal registrations close on Friday 3rd of May, 2019. 
How much does it cost for my child to take part?
Participation in the Imagination Festival is included in your child's Speak Up membership. There are no additional fees to take part. Please note that when you are registering your child, the system will run you through what looks like a shopping cart, but as this is a free event, you will not be charged.
What should my child wear on the day?
Your child should wear their Speak Up uniform with black pants or leggings.
What will my child learn in term two classes?
Your child will work though a series of themed lessons to help them develop skills in speech, drama, confidence, communication and creativity. Throughout the term, we will also rehearsing a piece to perform at the Imagination Festival.
What will my child receive on the day?
Each student who participates in the Imagination Festival will receive a button badge to add to their collection. Each class will receive written feedback, and an award based on one of the Speak Up values of confidence, communication or creativity.
What are the sign in and supervision procedures?
There is no backstage area at the Imagination Festival. Performers, parents and teachers sit in the audience together, and students are invited on stage when it's time for them to perform. Parents are required to stay and supervise their children while they are in the theatre.
Does my child need to memorise something?
Yes please! Your child's teacher will be in touch to let you know what they will be performing. We ensure children are given plenty of time and opportunity to learn lines in class, and teachers will be standing by to prompt on the day! 
Do we need to buy tickets?
Our venue has a seating capacity of 300. Each family is allocated two tickets to the event. These can be collected at the sign in desk when you arrive. Additional tickets are available for $11, and can be purchased at the door with credit card only.

2019 Group Times
Group 1 (9am – 10.30am)
Red Hill Saturday classes
Wooloowin State School classes
Graceville State School classes
Our Lady of Dolours classes
Group 2 (11am – 12.30pm)
Red Hill Thursday classes
St Joseph's Bardon classes
Newmarket State School classes
Bardon State School classes
Moorooka State School classes
Group 3 

(2.30

pm – 4pm)
Red Hill Wednesday classes
Indooroopilly Moore Park classes
Redeemer Lutheran College classes
Sherwood State School classes
Seven Hills State School classes
Group 4 

(4.30

pm – 6pm)
Red Hill Monday classes
Red Hill Tuesday classes
St Joseph's Corinda classes
Kelvin Grove State College classes
Queen of Apostles classes
View the Session Times and Register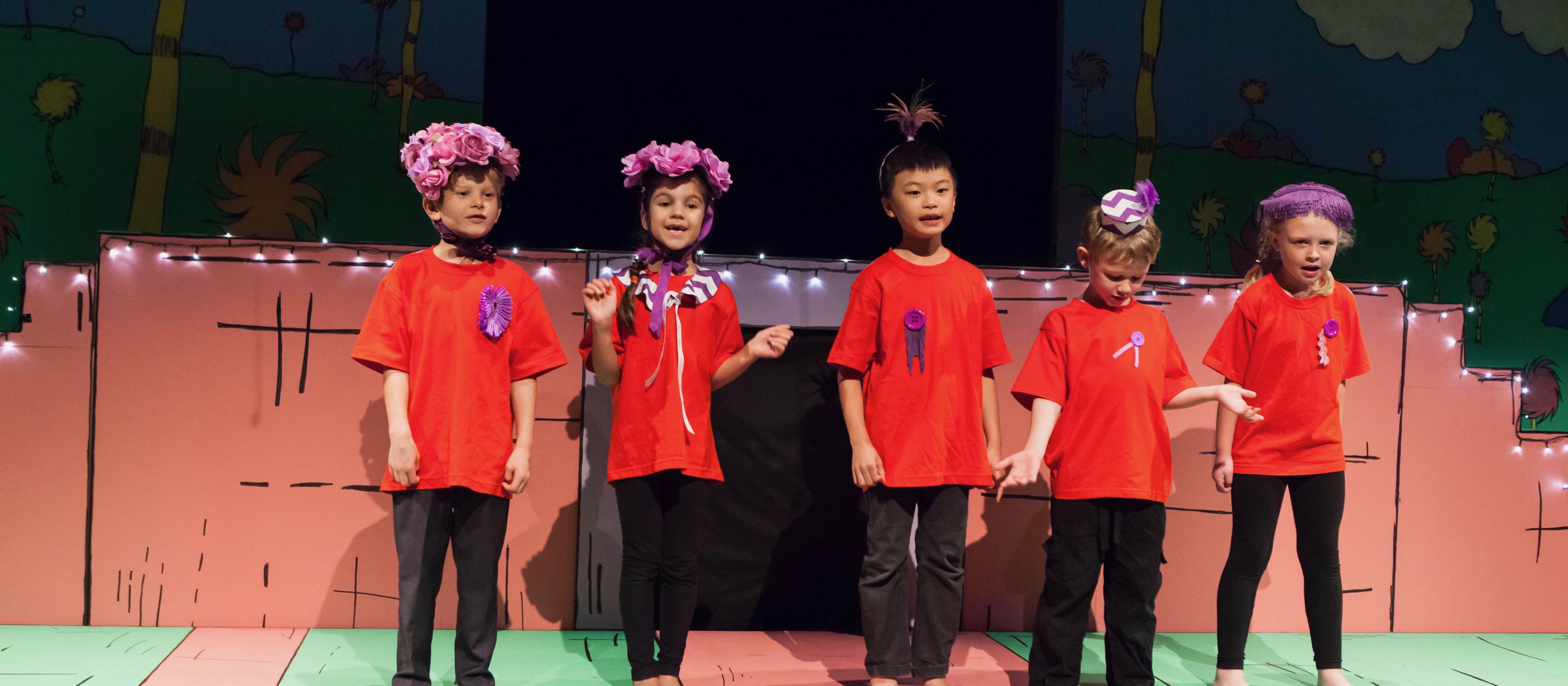 ---
Up Next: Studio Awards in Term 3!
Find out about our Studio Award Group Exam Syllabus