In a past life, I worked in film and television creating costumes and dressing sets. It was such a creative and imaginative job and I LOVED it! For a while, I tried to have two careers at once; running Speak Up and working 60 hour weeks on set. Cue exhaustion and burn out.
It was really hard to let go of film life. The energy and chaos of a film is addictive – the late nights, the attention to detail, and the thrill of seeing your work on screen. My plan for Speak Up was that it would be a little side project that would take care of itself. I wasn't ready to "settle down" and have a "sensible" job.
Eventually the time came to choose. Speak Up had doubled in size within a few months, and I had a team that needed me. Part of me felt that choosing Speak Up was somehow admitting defeat. Giving up. Bowing out early because I couldn't handle it.
There's an amazing quote from Walt Disney about creating Disneyworld: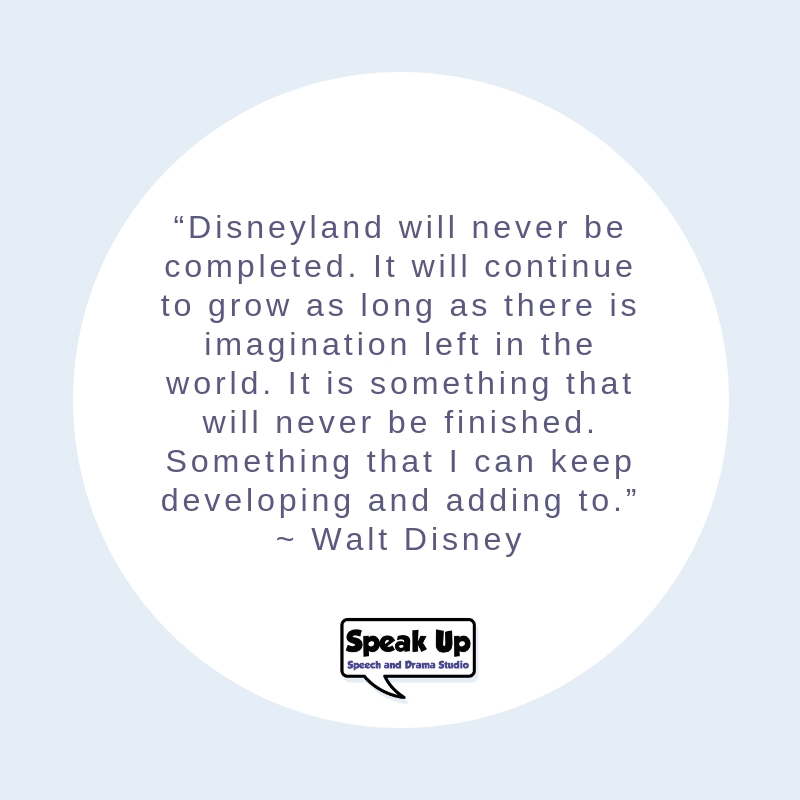 "Disneyland will never be completed. It will continue to grow as long as there is imagination left in the world. It is something that will never be finished. Something that I can keep developing and adding to." – Walt Disney
Movies end. Businesses don't.
Speak Up is my Disneyland. It's a place where my [recovering] perfectionist self can take as much time as she needs to get things "just" right. It's a place where my imagination, creativity and problem solving skills are in demand at all times.
As "director" it's my job to imagine the future of Speak Up. So here are some ideas:
A future of seamless studio-parent communication. (AKA no more darn emails!)
We've tried it all; newsletters, handbooks, emails, notes home, and even communication stickers that physically get stuck on children. Did you get the email? It was in the email. Can you please reply to the email?
One day, I will solve the ever-present debacle of letting families know about important dates and events. Maybe I will invent a new form of communication that will (through the process of osmosis) transmit necessary information directly into the brain. Maybe text would work better? Maybe owl post?
If you have thoughts on how we could improve our communication with you, please let us know. We would LOVE to hear!
Teaching Teachers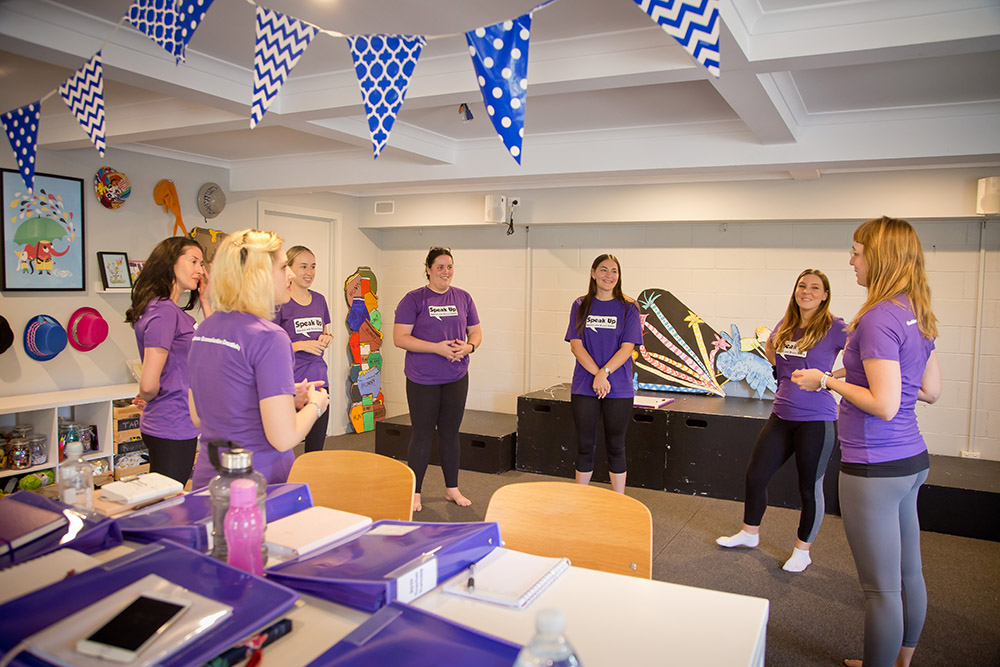 I've taken a step back from teaching kids this year and it's helped me realise that I love teaching teachers.
I would like Speak Up to be a place where young Speech and Drama students can nurture their passion for teaching, a place that provides professional development for school teachers who would like to bring more drama into their classroom, and a place where Speech and Drama teachers can connect, share resources, and learn from each other.
We've taken the first step this year, with our students Eliana and Sofia who have stepped into the role of Assistant Teachers. Eliana has been a Speak Up kid since she was in grade two, so it's extra special to see her working with kids who are that age now!
Licensed Speech and Drama Programs
I truly believe in our Imagination Curriculum. It provides a framework for skill development, while focussing on the values of confidence, communication and creativity. The program of weekly classes or holiday workshops are the result of thousands of hours work, and of testing and retesting. They work. They are fun to participate in and a joy to teach.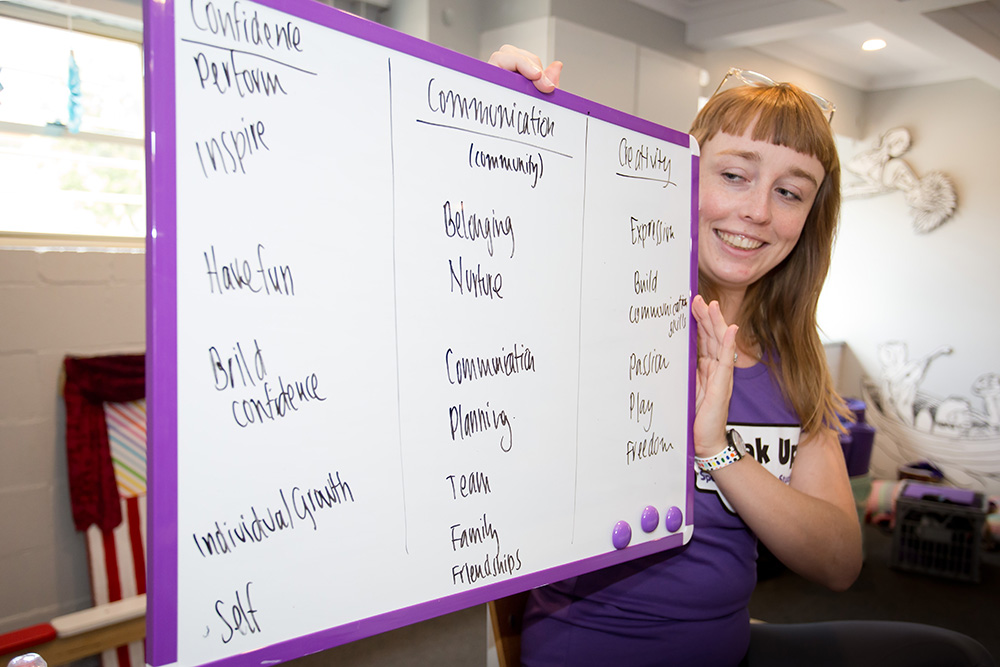 In years to come, our Imagination Curriculum will be available for other studios and teachers to licence. I have a particular interest in working with country teachers to bring more arts education to rural and regional areas of Australia.
Watch this space!