Studio Director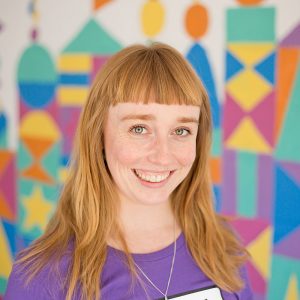 Miss Cathy Clur has broad experience in the creative arts including Speech and Drama, singing, and ballet, and film and television. Cathy studied Speech and Drama with Sally Symonds, and June Finny and completed AMEB exams up to CDPA level. After studying film and television at Griffith University, and a brief foray into the world of costume design, Cathy created Speak Up Studio in 2011 and hasn't looked back!
Miss Cathy is passionate about helping children reach their full potential, and has first hand experience of the benefits Speech and Drama education has to offer. She has a talent for bringing lessons to life and is incredibly creative when it comes to selecting pieces and activities that help children engage with their voice, and with literature.
During her time running Speak Up, Cathy has found her second passion in life — business strategy and leadership. Cathy is proud to lead an inspired and committed Dream Team, who share her belief in the power of performing arts to change lives. Cathy has set up Speak Up Studio so that it can provide high quality Speech and Drama programs to an increasing number of students across Australia.
Miss Cathy's Mantra
Confidence, communication, creativity. Perfect these skills – believe in yourself, communicate well with others, and think outside the box – where can you go wrong?
Words are, in my not-so-humble opinion, our most inexhaustible source of magic. ~ Albus Dumbledore in Harry Potter and the Deathly Hallows by J.K. Rowling
---