School Holiday Workshops for Kids in Brisbane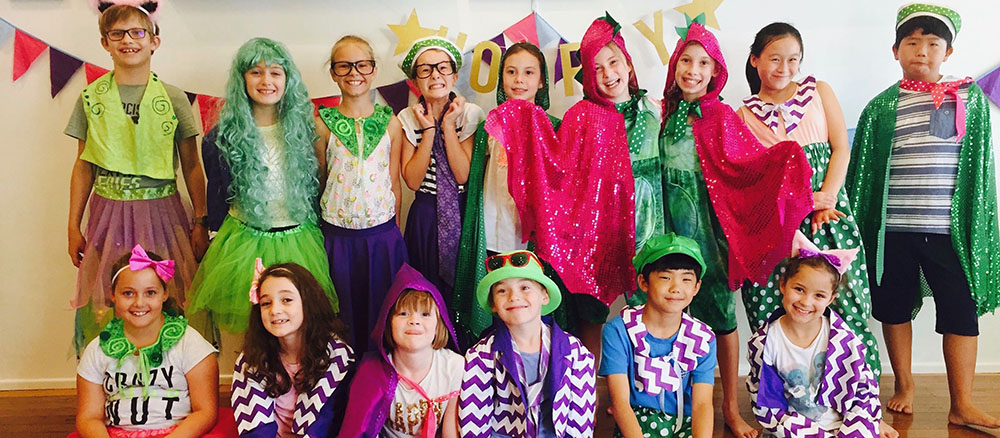 Speak Up workshops will not be running this school holidays in line with lockdown requirements. We have, however, developed DIY kits to send out along with video content to keep kids busy while they are at home over the holidays.
Easter Workshops DIY Kits and Video Content
Book into the workshop in the normal way via our parent portal if you haven't already
We will mail you everything you need to complete the craft
You will receive access to video content including

craft instructions
warm-up
games and activities 
teaching of the performance elements
(If you want to check out the platform we're using for online learning for our group classes, please have a look at this page. The same is on the way for workshops.)
If you booked into workshops before the lockdown restrictions were announced we will record a credit in your child's name which can be used when it is safe to resume our workshop programming. We are not offering refunds at this time (we are trying to keep paying all our staff for as long as possible, and hope you will understand).
Workshop Dates
Autumn 2020 – 6th April – 9th April (DIY at-home Kits)
Winter 2020 – 29th June – 10th July
Spring 2020 – 21st September – 2nd October
---
Workshop Programs
Speak Up workshops are split into three levels based on age, complexity and lengths, depending on the story your kids want to tell these school holidays! The program is designed to be flexible:
Some kids choose one day of workshops as a special treat, something to look forward to!
Some try workshops as an introduction to Speak Up (check with us if your child struggles with anxiety, sensory processing or low self confidence, as certain workshops may be a little much for them at first. We can advise on the most appropriate introduction to Speak Up to ensure they have a positive experience right away)
Some kids mix and match workshops throughout the two weeks
Some come for a full week. (Ask us about discounts if booking more than two kids into a full week!)
If you aren't sure which workshop is right for your child, please ask – our friendly admin team is just a phone call away!
---
Positive Feedback from Parents
Speak Up Studio's staff are so friendly and welcoming and their sessions are such fun! My 6 and 8 year old children attend classes during the week and always love coming to their holiday workshops. The choice of holiday workshops are great and they have something for everyone. I couldn't rate this place more highly! – Susie (mum, 2018)
Thank you! My son had a lovely time this past week. All your staff are caring and inclusive which is reassuring as a parent. My son has anxiety, joining group activities is always a challenge. Your staff didn't judge him, they welcomed him with acceptance into an inclusive environment. He is looking forward to future sessions! Sarah (mum, 2017)
---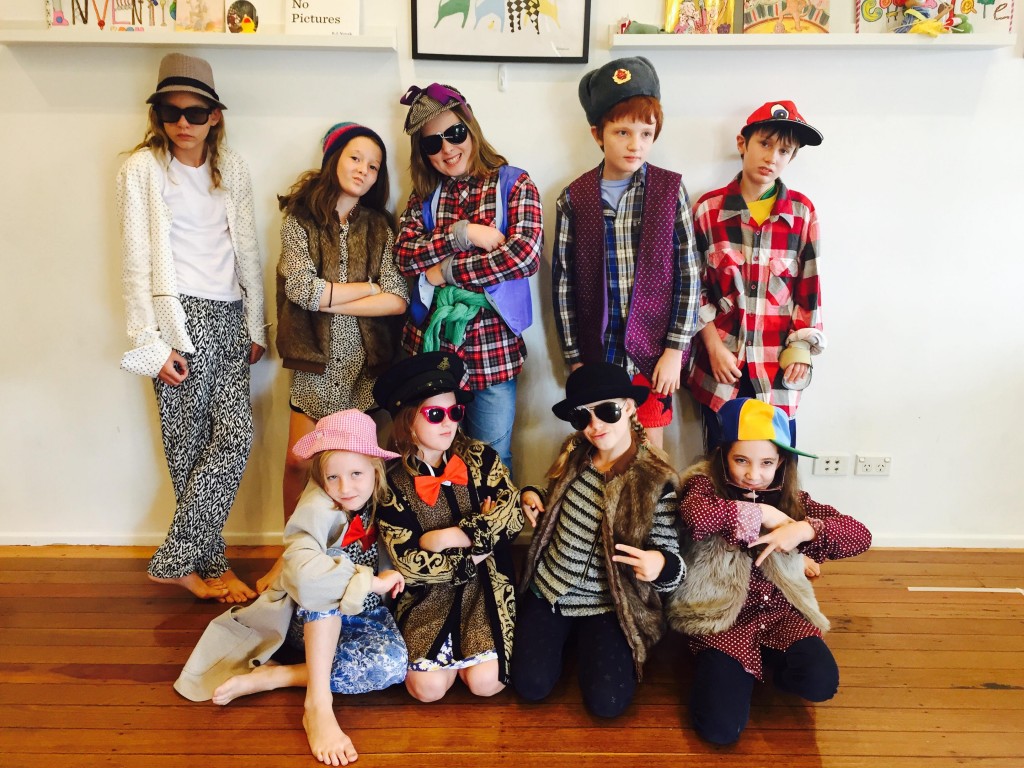 What Kids Love About Our Workshops
Speak Up Studio's school holiday workshops are a fantastic way for children to have fun and develop their creativity. Our fantabulous school holiday workshops aim to develop self-confidence, communication skills and creativity through a combination of dance, drama, craft, storytelling, science and art. As always, Speak Up's educational programs are created to be inclusive, engaging and age-appropriate. Most importantly of all, our workshops are full of excitement and Brisbane kids want to come back again and again!
Make Friends
Speak Up workshops are a great opportunity to make friends with like minded kids from other schools! Lots of students come to our workshops with a friend (or a gang of friends!) but it's even more exciting to make new friends on the day.
Learn a New Skill
From sewing to painting, singing to dancing, acting to telling jokes – there's always an educational outcome to our fun and creative workshops. When it comes to learning new skills, our teachers find the perfect balance between challenging and supporting our young participants!
Express Yourself
Self confidence is at the heart of what we do at Speak Up. All of our workshops incorporate an element of self expression, and students are encouraged to add their own personal flavour to their craft or character!
Explore A Passion
We base many of our workshops on popular content that makes it easy for kids to engage with drama, musical theatre, team activities, and craft projects! Harry Potter fanatics, mini Jedi, Pokemon Trainers and any kind of Disney lover will feel right at home at Speak Up.
Perform
When it comes down to it, we are a performing arts studio, and getting kids to perform on stage is our favourite thing to do. Positive performing experiences build confidence, and we are committed to giving kids the skills and supportive environment they need to shine on stage! Students are encouraged to perform, but are never forced if they do not want to.
Get Dressed Up
Costumes have an incredible way of helping kids connect with characters and step out of themselves. Students are encouraged to dress up for workshops, and costumes are often provided to ensure workshops are super fun and exciting.
---
Positive Feedback from Brisbane Parents
My son enjoyed himself and said that he wants to attend another workshop next holidays. Rebecca (mum, 2016)
Thank you for a wonderful day of drama and art. Jessica had a great time and can't wait for next holidays! Steve (dad, 2016)
---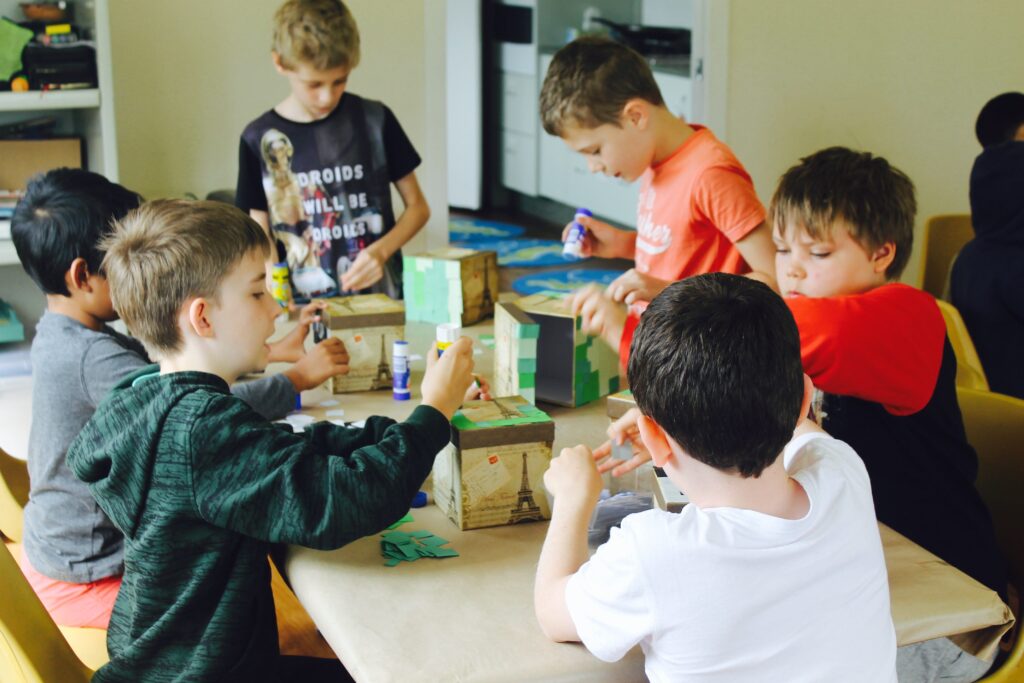 Up Next: Short and Sweet Workshops
Short and Sweet Workshops