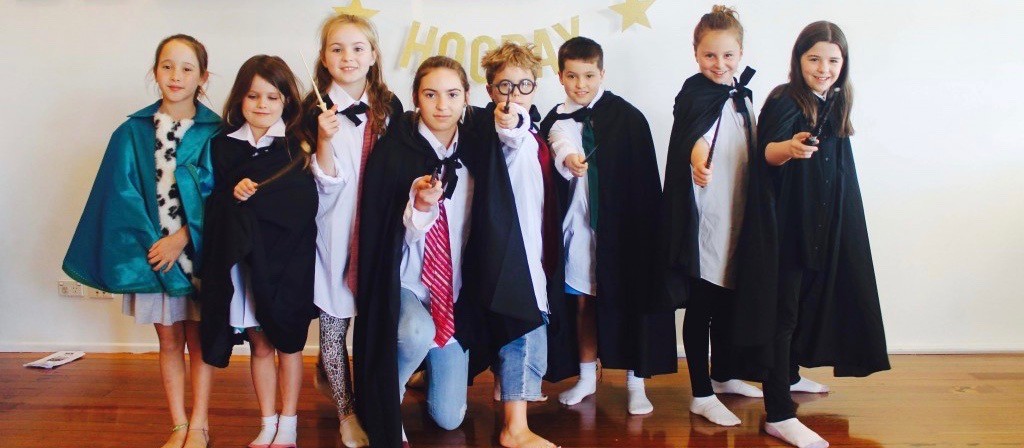 The Little Experts program was created to give older students a chance to work on more advanced acting skills and techniques, while still having heaps of fun! You can think of Little Experts as level two of the Speak Up Holiday Workshop Syllabus. These acting and musical theatre workshops run over the whole day.
Spring Workshop Timetable
What happens during acting workshops?
Speak Up Studio's Little Experts workshops are longer acting workshops, designed to extend student's skills in a particular area through fun, engaging, challenging content and activities.
What age group are these workshops for?
These workshops are designed for primary school students in grade 3 to 6. Grade 7 and 8 students are welcome, but content may be somewhat easy for them. For younger children, we recommend our Short and Sweet Program.
How does the day run?
Little Experts workshops are full day acting workshops and run from 9am – 3.30pm. Students will have a morning tea and lunch break during the workshops and will be supervised at all times.
What do we do about food?
Supervised snack breaks for Little Experts workshops are held at appropriate times throughout the day. Please send your child along with plenty of healthy food for the day. We would appreciate if you could avoid packing nuts. There is an on site cafe at the studio if you wish to purchase extra food.
Can parents stay and watch?
We prefer if parents do not stay to watch the workshops as your presence can be a little distracting for our students and teachers. We would love to welcome you to watch the performance at the end of certain workshops, and we promise to share lots of photos and videos at the end of each day. Thanks for understanding!
Where are the workshops held?
Little Experts workshops are held at our Red Hill Studio only.
What should my child bring and wear?
Students should wear comfortable clothes. Dressing up is encouraged! Please send your child with a water bottle so we can ensure they stay hydrated throughout the day.
How are children supervised?
Students will be signed in upon arrival, and will be supervised until they are collected at the end of the day. All breaks are supervised. Please let us know the name of the person who will be picking up your child when you sign them in. We are unable to release students into the care of an adult who has not been listed on our attendance sheet.
How much do workshops cost?
Little Experts workshops run for six hours and cost $110 each. Students are welcome to attend individual workshops, or book in for full week.
How do I register for workshops?
All bookings can be made via the parent portal. Credit Card payment is required at time of booking.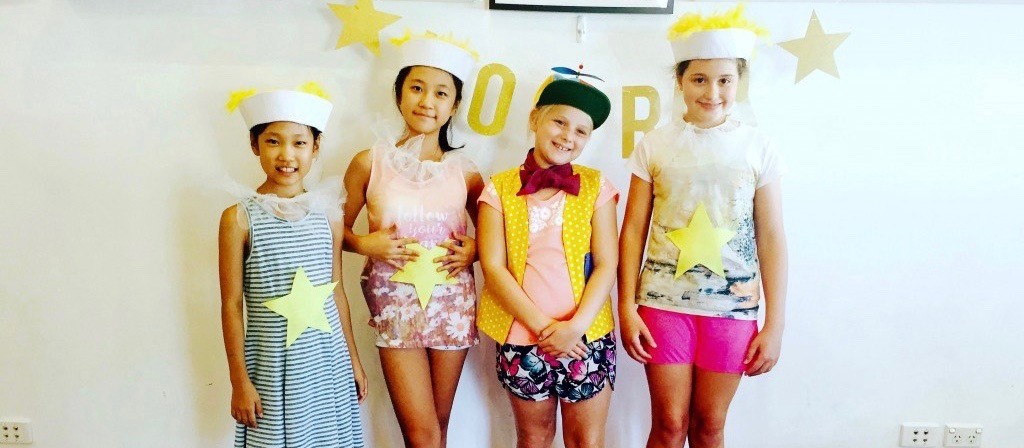 Positive Feedback from Brisbane parents
"My daughter and her friend have done at least one workshop together every school holidays for the past couple of years. They just love it. Especially the musical ones." – Catherine (mum, 2017)
Everyone that I've had interactions has been really lovely to deal with. My son had a terrific time in the music video workshop today. – Bianca (mum, 2017)
Little Experts Workshop Descriptions
A Day at Hogwarts (Acting)
Monday 30th Sept, 9am – 3.30pm
It's your first day at Hogwarts! First, you'll be sorted into your house, then you'll receive your timetable and attend a day of classes: charms, apparition lessons and divination. It wouldn't be Hogwarts without a bit of mischief, so we'll also have a go of some of scenes from the naughtiest moments from Hogwarts. This workshop finishes with a performance for muggles (parents!)
A Day at the Chocolate Factory (Musical Theatre)
Tuesday 1st Oct, 9am – 3.30pm
You look down at your hand. There is a glittering, shiny, golden ticket between your fingers. You look up. The doors open. You step forward in to the mystical and magical world of Willy Wonka's Chocolate Factory! This is the extended version of our Willy Wonka Lollies workshop for older kids! Throughout the day, we will workshop a tricky musical theatre number from the broadway musical called "Strike That, Reverse It" and of course, it wouldn't be a day in the chocolate factory without a little bit of inventing. This workshop ends with a performance for parents. *Please note this workshop includes food and may not be suitable for those with allergies*
Musical Mayhem: School of Rock (Musical Theatre)
Wednesday 2nd Oct, 9am – 3.30pm
It may be school holidays, but that means it's time for a different type of school… School of Rock! Get together with the kids at Horace Green Prep School during this workshop that will test your head, your mind and your brain. Throughout the day we will learn songs and scenes from School of Rock, the musical, finishing in a rock-tacular performance for parents. Rock on!
Acting Expedition: Accents (Acting)
Thursday 3rd Oct, 9am – 3.30pm
Bonjour! It eez ze International Fictional Characters Convention and you 'ave been invited to 'ave your say on zis very important issue: who is ze most magical of all ze fictional characters? Eez it Dumbledore, Tinkerbell, or per'aps Matilda? You will spend a day as your character, speaking with zeir accent and personality. By ze end of ze day, our characters from all over ze globe will gather togezer for a lively debate. And ve shall choose ze most magical character of all! Très bien!
---
Next up is our Born to Perform workshop program for students in grade three to grade eight.