Short and Sweet Workshops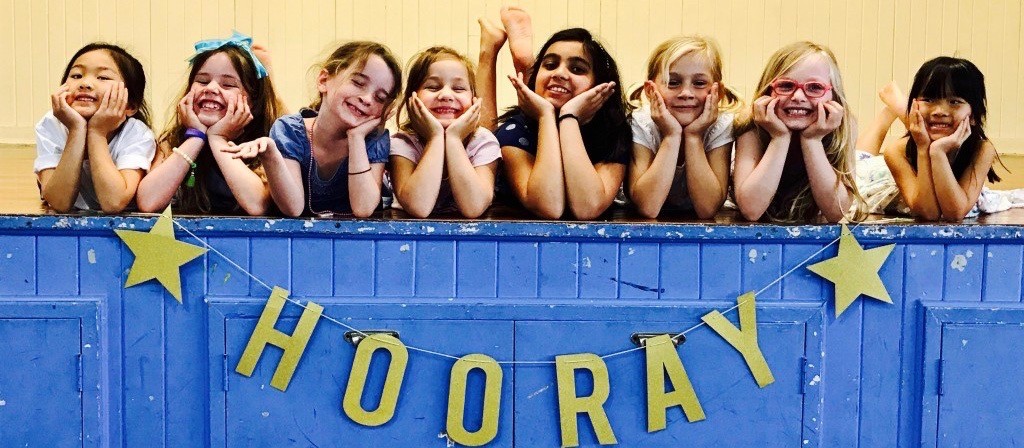 As the name suggests, the Short and Sweet workshops are designed for maximum energy, creativity and fun for the littlest learners in our studio. You can think of Short and Sweet as level one of the Speak Up holiday workshop syllabus, for kids in prep to grade four. These kids drama workshops run for three hours each, with two workshops on each day. Each workshop is $55.
Easter Workshops
Speak Up workshops will not be running this school holidays in line with lockdown requirements. We have, however, developed DIY kits to send out along with video content to keep kids busy while they are at home over the holidays.
DIY Kits and Video Content
Book into the workshop in the normal way via our parent portal if you haven't already
We will mail you everything you need to complete the craft
You will receive access to video content including

craft instructions
warm up
games and activities
teaching of the performance elements
(If you want to check out the platform we're using for online learning for our group classes, please have a look at this page. The same is on the way for workshops.)
FAQs
What happens during the workshops?
Speak Up Studio's Short and Sweet workshops are fun, engaging and finish with an exciting outcome, usually a performance, photoshoot or a fancy craft to take home!
What age group are these workshops for?
Short and Sweet workshops are designed for primary school students in prep to grade four. Grade five and six students are welcome, but content will be somewhat easy for them. For older children, we recommend our Little Experts or Born to Perform Workshops.
​How does the day run?
Short and Sweet workshops run from 9.00am to 12pm and 12.30pm to 3.30pm each day. Students booked into both morning and afternoon sessions will be supervised between 12pm and 12.30pm.
What do we do about food?
Supervised snack breaks for Short and Sweet workshops are held at 10.30am, 12pm and 2.00pm. Please send your child along with plenty of healthy food for the day. We would appreciate if you could avoid packing nuts. There is an on site cafe at the studio if you wish to order extra food.
Can parents stay and watch?
We prefer if parents do not stay to watch the workshops as your presence can be a little distracting for our students and teachers. We would love to welcome you to watch the performance at the end of certain workshops, and we promise to share lots of photos and videos at the end of the week. Thanks for understanding!
Where are the workshops held?
Easter Short and Sweet workshops are held at our Red Hill Studio only.
What should my child bring and wear?
Students should wear comfortable clothes. Dressing up is encouraged! Please send your child with snacks and a water bottle so we can ensure they stay hydrated throughout the day.
How are children supervised?
Students will be signed in upon arrival, and will be supervised until they are collected at the end of the workshop. All breaks are supervised. Please let us know the name of the person who will be picking up your child when you sign them in. We are unable to release students into the care of an adult who has not been listed on our attendance sheet.
What if I work, is before and after care available?
Yes! At the time of booking the workshop please book into either (or both) before and after care. Supervision is available between 8am and 9am ($10) and 3.30pm and 5pm ($15). Quiet activities will be available such as reading, colouring or a relevant video.
How much do workshops cost?
Short and Sweet workshops run for three hours and cost $55 each. Students are welcome to attend individual workshops, or book in for a full day or full week.
How do I register for workshops?
All bookings can be made via the parent portal. Credit Card payment is required at time of booking.
Positive Feedback from families in Brisbane
The variety in the range of themes offered in these workshops is amazing. Also, the staff seemed very enthusiastic and as eager to be there as the kids! – Jen (mum, 2017)
Our family loves being a part of the Speak Up Studio community. The confidence speech and drama classes unleashes in our daughter is wonderful to see. She returns from her classes in the happiest of moods and loves the holiday workshops and performance opportunities. Thank you Speak Up Team! – Catherine (mum, 2018)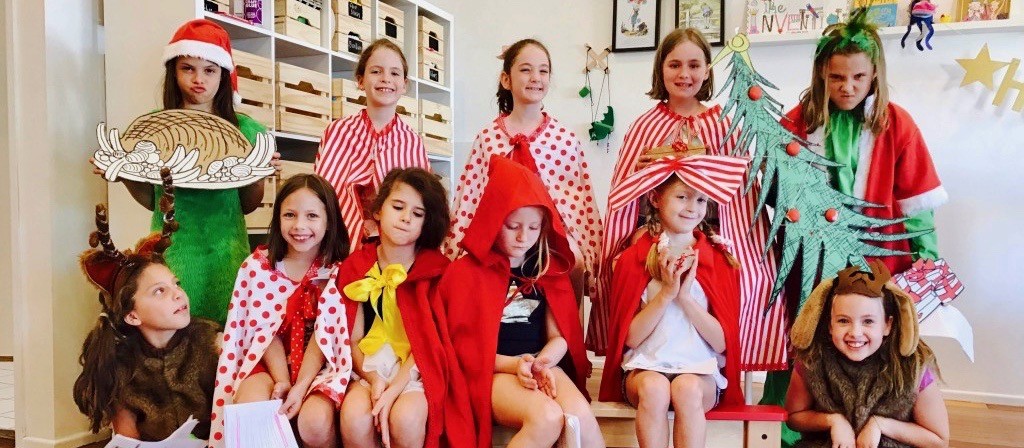 Easter Descriptions
Unicorn Horns (Craft and Musical Theatre)
Monday 6th April, 9am – 12pm
Unicorns are the perfect combination of colour, magic and fun! Come along to combine your creativity with your imagination to create a magical unicorn horn of your very own. Then develop your performance skills and confidence as we explore unicorn themed poems and stories, finishing with a performance for parents!
Spy Gadgets (Craft and Drama)
Monday 6th April, 12.30pm – 3.30pm
Secret agents, get ready to play some mind games in this high risk, under cover, investigative craft and drama workshop. Create your very own secret spy watch, and dream up all the wild and whacky things it can do! Laser beams, invisibility buttons, your imagination is the only limit! Then jump on stage to explore some Zac Power themed drama activities, finishing with a performance for parents!

Troll Pet Rocks (Craft and Musical Theatre)
Tuesday 7th April, 9am – 12pm
Do you love to get up and just dance, dance, dance? Revisit the magic of the Trolls movie these holidays! First we'll get crafty by creating colourful and quickly pet rocks (with excellent hair!) then we'll let our own hair down to sing and dance to the fabulous and uplifting songs from the movie, finishing with a performance for parents.
Handmade Pokemon Cards (Craft and Drama)
Tuesday 7th April 12.30pm – 3.30pm
Come and catch em all at the Speak Up Pokemon Gym! Young Pokemon trainers from far and wide will invent a set of Pokemon Cards from their imagination. At the end of the workshop, trainers will put their inventions to the test in a dramatic Pokemon Card Tournament. *Please note that Speak Up workshops are generally non-competitive, however there is an element of competition in this particular workshop. Chat with us if your child might need some extra support in this regard*
Cats, Cats, Cats (Craft and Musical Theatre)
Wednesday 8th April, 9am – 12pm
Calling all cool cats, who want to groove and meow along with some of the funkiest felines around. First, you'll create a pair of customized cat ears, then pounce on stage to learn to sing and dance to a mashup of cat themed songs from movies and musicals, ending with a purrrrrrfect performance for parents.

Minecraft Self Portraits (Craft and Drama)
Wednesday 8th April, 12.30pm – 3.30pm
Pixels are at the heart of Minecraft, and pixel art is what we explore in this fun and creative workshop! How can single squares become an image? During this workshop we will piece together pixelated self portraits on a canvas! Then it's time to jump on stage and explore some drama activities about building and teamwork!
Jungle Book Terrariums (Craft and Musical Theatre)
Thursday 9th April, 9am – 12pm
The jungle is a crazy place to call home! First, you'll get to create a tiny jungle in a jar. These mini jungles are called terrariums and they are a great way to learn about the water cycle. Once you've finished your jungle home, it's time to get groovy like Balloo the Bear and sing and dance to your favourite songs from The Jungle Book. Watch out for those pesky monkeys and that master of hypnosis, Kaa! This workshop ends in a performance for parents.

Witch and Wizard Wands (Craft and Drama)
Thursday 9th April, 12.30pm – 3.30pm
Swish and flick! All young wizards must come and discover what their wand will be in this crafty workshop before attending Hogwarts. After hand designing their core and other magical parts of their wand – students will have their first Charms lessons and learn how to cast a spell and perform an enchantment. The wand chooses the wizard…

Book Here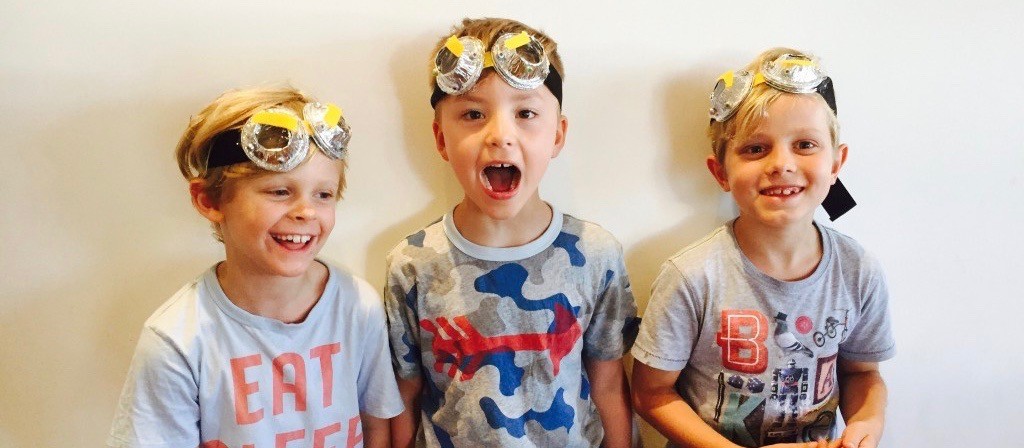 Up Next: Little Experts Workshops
Little Experts Workshops