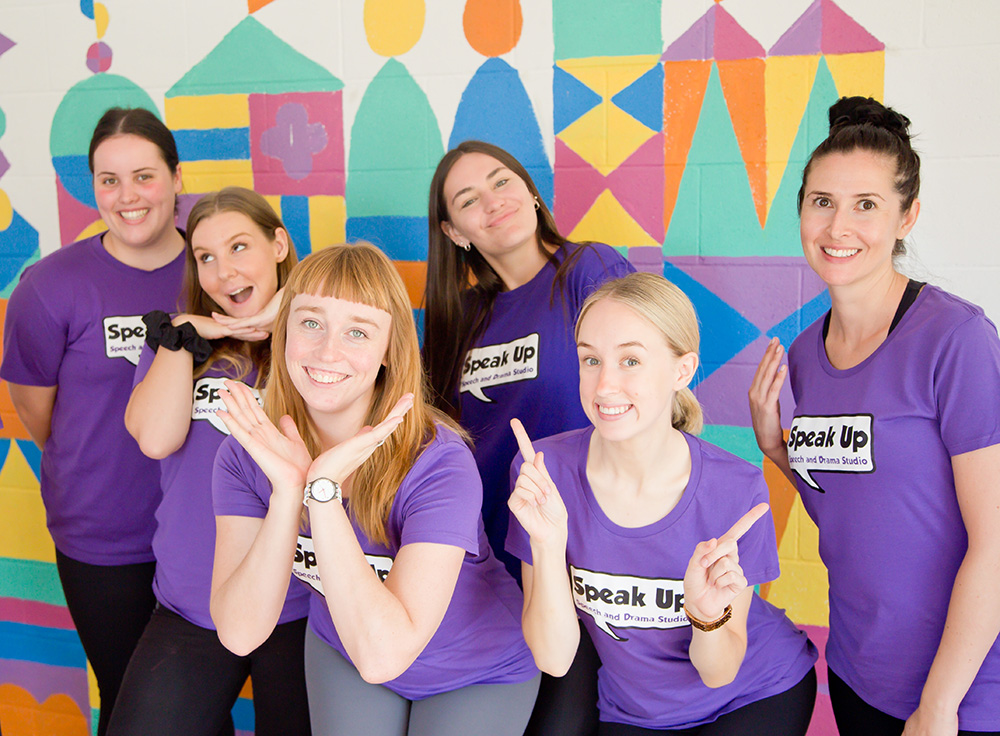 Speak Up Studio hires extraordinary Speech and Drama teachers and supports them every step of the way. Our leadership ideology is about finding inspired people, and giving them a platform to do what they love. It's as simple as that. Our office is filled with laughter, Disney music, and cheerful people who are serious about the benefits of performing arts education.
Our Speech and Drama teachers in Brisbane take part in weekly training and regular professional development sessions, and they are always on top of the latest books and resources to make classes fun and stimulating.
Monday nights at Speak Up are Teacher PD nights. We get an expert in to help our teachers build skills and confidence in an aspect of performing or teaching. Topics have included improvisation, poetry, vocal health, singing and harmonies. As teachers, it's so nice to be taught once in a while.
Speak Up Studio is committed to the Child Protection Strategy which was developed according to guidelines provided by the Queensland Commission for Children and Young People and Child Guardian. The safety of children is our number one priority, and all teachers hold valid Blue Cards.
Our team are all experts in areas of Speech and Drama, Musical Theatre, and Arts Education for children and are available for comment, information and/or interviews. For media enquiries please contact our studio on 07 3367 8572 or email info@speakupstudio.com.au
Our Speech and Drama Teachers
Up Next: Important Dates
Important Dates