Inventors Group (grade 4 & 5)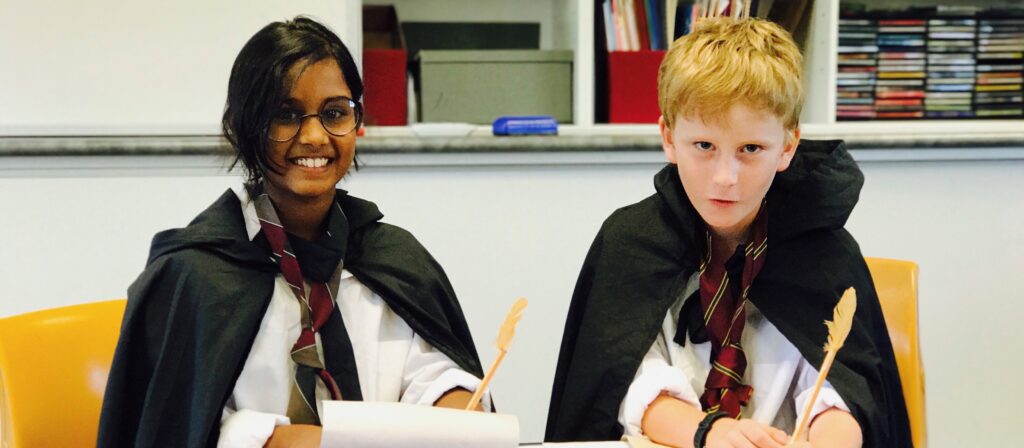 Inventors is a group program for grade four and five students, who are beginning to work at at an intermediate level of text interpretation, communication and improvisation.
If you have a little Inventor at home, you'll see that they are developing a clear sense of who they are, and how they relate to each other. Inventors are sure of the stories they want to tell, and the characters they want to play. Throughout the Inventors program, students will learn to adjust their voice in a way that supports the meaning and mood of their text. They will learn to apply gesture and mannerism to characters. They will enjoy and appreciate the magic of language and literature. And they will experience communication skills that enable them to work together in a group. 
The Inventors program contains wide range of poems and stories. Not only that, Inventors get to work on PLAYS for the very first time! Their teacher will step back to let Inventors shine, providing just the right amount of gentle assistance to extend their ideas and develop their Speech and Drama skills. At the end of this program, Inventors are prepared to step into the role of Philosophers in grade six and seven.
Enrol now via the Parent Portal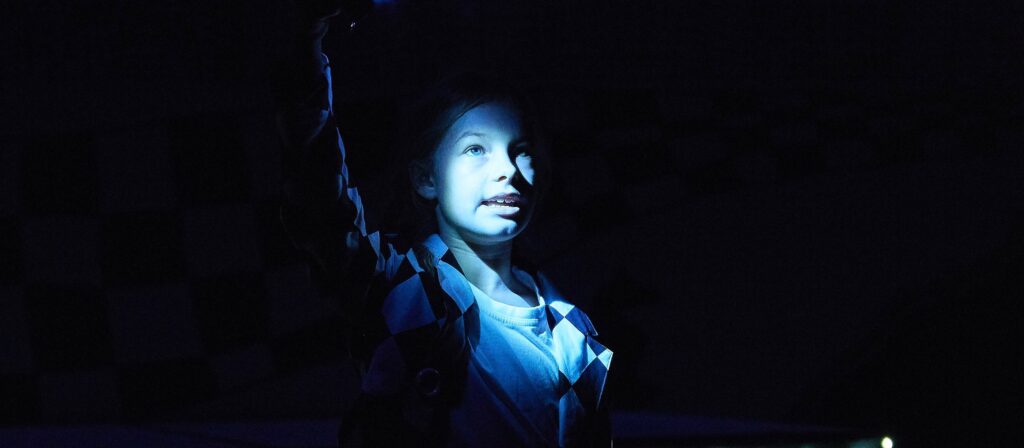 How long are the classes?
Inventors classes run for 60 minutes over eight weeks in term time. Classes begin in week two of each term.
What happens in class?
Inventors classes are spent on fun and challenging activities, focussed on voice, acting, text interpretation, improvisation, character, storytelling and performance rehearsals. Each Speech and Drama activity has the potential to become a small performing opportunity for our Inventors, giving both the keen performers and the budding stage stars the chance to extend their confidence in a safe environment.
Can parents stay and watch?
We prefer if parents do not stay to watch, as your presence can be a little distracting for our students and teachers.
What performing opportunities will my child have?
Inventors have the opportunity to take part in our Imagination Festival in term two, a Studio Award in term three, and our Annual Concert in term four. All performing opportunities are completely optional and there is no extra fee for being involved.
What resources will my child receive?
Each child receives a sturdy Speech and Drama folder when they enrol. The folder is like a giant pencil case, and is big enough to hold their scripts and shirt, and small enough to fit in their school bag! Students receive a wonderful collection of poems, stories and plays throughout the year. 
What should my child wear?
Every Inventor looks fabulous in their blue Speak Up shirt, which they will receive for free. It's perfectly ok to put this shirt straight over the top of the school uniform!
How many children in a class?
Our optimum class size is 10 students, although many classes are smaller! ​
Can my child try a class?
We are confident your child will love being a part of Speak Up. That's why we offer a 100% money back guarantee within your first month of classes. If your child does not love their class, we will gladly refund your first payment. Our money back guarantee ensures that each child is able to settle into their class and get to know their teacher, much more than they could during a single trial lesson.
What are the fees?
Our fees are designed to be EASY! Everything is included in one simple monthly payment of $100.
How do I enrol my child?
All bookings can be made via the parent portal. Credit Card payment is required to secure your child's place.
What's the next step in the Speak Up Imagination Curriculum?
When your child has completed Inventors, the next step is our Philosophers program for grade six and seven students. Philosophers continue their work on plays, and are the stars of our annual concert. They practise public speaking, in preparation for high school.
---
I love the passion and enthusiasm of the teachers. I think you have to have passion in life – and when you teach it is essential. I LOVE the positive energy and kindness and support that all the teachers show each and every one of the students. That love for what they do, the effort that goes in every single day – is what makes such a huge difference to our young people. Having this positive input into their young lives is going to stay with them all of their days. For me, it is always about the people, the passion and the kindness and support.
---
Up Next: Philosophers Program
Where will we journey to next on our Speak Up Studio tour?
The Philosophers program for grade six and seven students