The Performers Program was created for the Drama Kings and Drama Queens of Speak Up. These kids have a deep love for the arts and for literature. They crave technical mastery in voice, acting and communication. They love accents and are empowered to understand sound changes in accent work, thanks to their study of phonetics. They are the kids who love to learn lines – they can often be heard practising in their bedrooms at all hours. They love being on stage and they simply can't get enough of drama. 
Our Performers Program is available to students from grade 4 and up. Students are invited join the Performers Program in addition to their regular group class. As the name suggests, our Performers are always working towards a performance outcome – be it a showcase, and exam, or starring in our annual concert!
Enrol now via the Parent Portal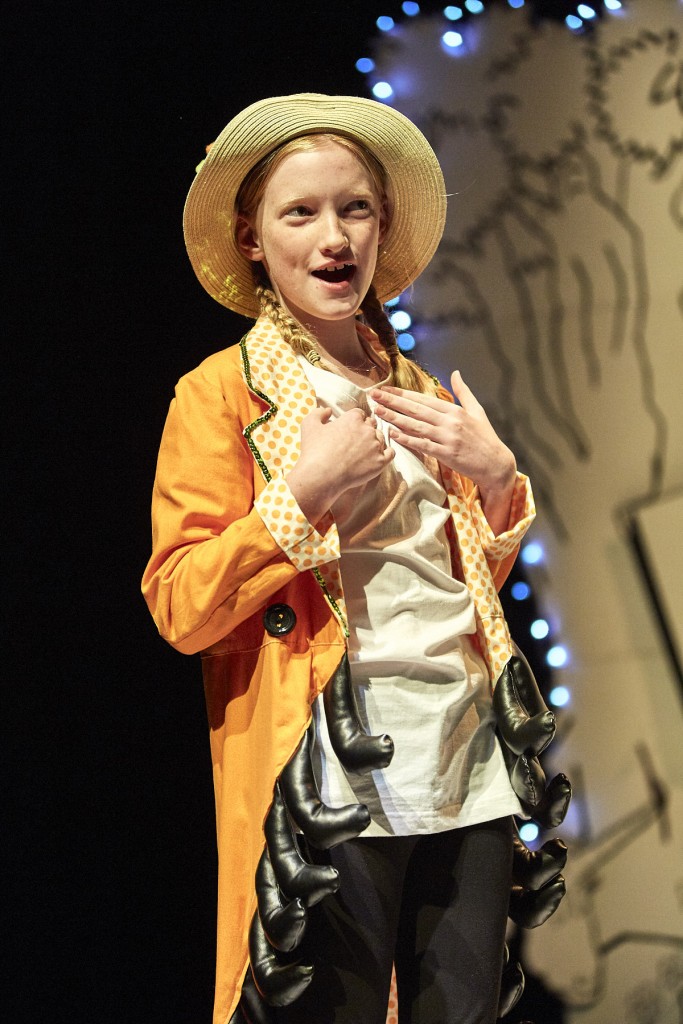 What's it all about?
For years, our Performers Program was simply called "private lessons" but in reality, the program contains so much more. It's a syllabus in itself, structured to bring out the best in our young performers and build on their confidence, passion and technique.
What's included?
We start with a weekly 45 minute private lesson scheduled at a time that suits you.  At the end of the term, students participate in a fabulous showcase in the garden at Speak Up. Parents rave about these events (hint, there is wine, cheese!) In term three, students take part in AMEB exams. The exam fees are included in the membership fees – no more to pay. Then in term four our Performers Program have extended participation in the annual concert – acting as narrators to tie the story of the concert together.
What's the format of the lessons?
Private lessons run for 45 minutes over eight weeks in term time. Classes begin in week two of each term. Lessons are conducted in pairs, which are selected based on mutual interests, friendships and matching personalities. Pairs have been known to build beautiful friendships through working together in Speech and Drama.
What happens in class?
Private lessons provide students with a tailored program that suits their individual needs. During the first lesson of each term, students and teacher will discuss specific goals and priorities for the term ahead, and this will form the basis of the student's program. Students are encouraged to bring school oral assignments to class for coaching and guidance. Private students take AMEB Speech and Drama exams, with senior students looking towards taking their Certificate in Speech and Performance, and their Associate in Speech and Performance (Teaching).
What performing opportunities will my child have?
The Performers Program is ALL about performing! Students are invited to perform at showcases at the end of each term. They also have access to one free Born To Perform workshop each year. Lots of performing also happens in the context of the group class.
What resources will my child receive?
Each child receives a sturdy Speech and Drama folder when they enrol. The folder is like a giant pencil case, and is big enough to hold their scripts and shirt, and small enough to fit in their school bag! Students receive copies of texts and scripts throughout the term.
Does my child stay in their group class?
Yes. Group classes are an essential part of the Speak Up Curriculum, and we insist that all of our students continue to be enrolled in a group class to ensure they develop communication and team skills necessary to succeed on stage. The  Performers Program provides meaningful extension for students who are up for the challenge. We do not permit students to participate in private lessons if they are not also enrolled in a group class. The only exception to this is our Philosophers program.
Can my child try a class?
Speak Up does not offer trial lessons to new students as we do not believe it is possible for a child to get a full understanding of what our programs are like in just one lesson. We offer a one month guarantee instead. Pay for your first month, come along for up to four weeks and if your child isn't loving it, we we will cancel your enrolment and you won't be charged any more for the term. Learn more by reading our terms and conditions.
What are the fees?
Our fees are designed to be EASY! Everything (even AMEB exam registration fees) is included in 3 payments of $120 per term. Learn more by reading our terms and conditions.
How do I enrol my child?
It's best to give us a call or send us an email to discuss enrolling your child before registering on the parent portal. Private students are required to enrol in a group class as well, and we will usually try and book the two lessons back to back.
What's the next step?
Private students step into the world with confidence to take on any challenge. The AMEB Speech and Performance syllabus is designed to develop interpretative and performance skills across a broad spectrum of styles, genres and eras. Candidates will achieve secure vocal technique, integrated physical response and imaginative and insightful presentation of texts. They will develop the skills required for interpreting to audiences in a variety of performance spaces. We encourage students to continue lessons until grade 12. The final graduation point for adult students is a teaching qualification! Speak Up provides fantastic immersive Teacher Training and mentoring that are essential to the development of young teachers. We assure you, there is no more rewarding career!
---
We see Zoe utilising her speech and drama skills in many facets of life, particularly in her school oral presentations. It is great to see her joy as she thinks of different ways to present her news topic each week rather than the standard PowerPoint and palm cards. The other week, she received a standing ovation from her peers and teacher for her creative presentation on the Australian pioneer Caroline Chisholm. Thank you for the passion you share with her each week. – Catherine (mum 2015)