Philosophers Group (grade 6 & 7)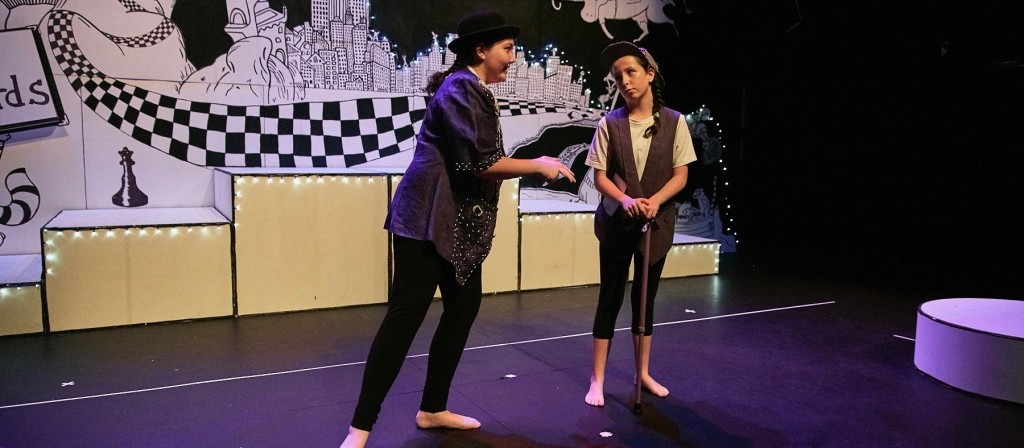 Philosophers is an advanced group program for grade six and seven students who love to act. At this level, classes are only available at our Red Hill venue. This requirement reflects the effort and commitment that our Philosophers share.
Philosophers take their Speech and Drama seriously. As you might remember from your own schooling, grade six and seven can be challenging socially. Drama is one of the places where Philosophers can truly be themselves. Philosophers understand that there is more to the world than their immediate concerns. Public speaking is a key focus at this level. Critical thinking, verbal and non-verbal communication techniques are essential for Philosopher's success at school (and in life) and Speech and Drama will be their secret weapon. Philosophers are encouraged to bring school oral assignments to class for practical tips and assistance from their teacher.
The Philosophers program contains a balance of public speaking tasks with dramatic literature that allows them to explore the idea of persuasion, manipulation and opinion in character. Their teacher will guide them through the process of constructing arguments (both in and out of character) and facilitate lively discussion as Philosophers seek to make sense of their world. Philosophers are the leaders of our Storybook Curriculum, and are the stars of our annual concert. At the end of Philosophers, students graduate from our Storybook Curriculum, with a complete and marvellous understanding of Speech and Drama. The next step is our Dreamers program for grade eight, nine and ten students.
Enrol now via the Parent Portal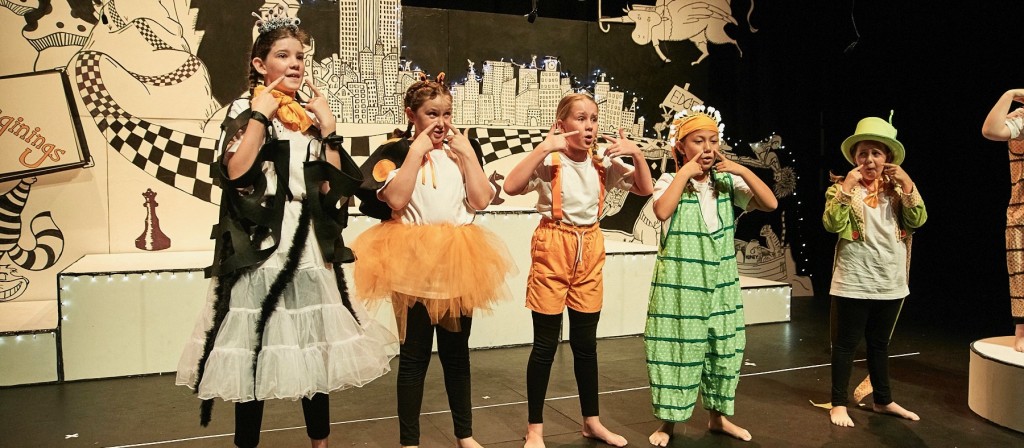 How long are the classes?
Philosophers classes run for 60 minutes over eight weeks in term time. Our children's acting classes begin in week two of each term.
What happens in class?
Philosophers classes are spent on a range of fun and engaging activities, focussed voice, acting, improvisation and public speaking. Each Speech and Drama activity has the potential to become a small performing opportunity for our Philosophers, giving both the keen performers and the budding stage stars the chance to extend their confidence in a safe environment.
Can parents stay and watch?
We prefer if parents do not stay to watch, as your presence can be a little distracting for our students and teachers.
What performing opportunities will my child have?
Philosophers have the opportunity to take part in our Imagination Festival in term two, an AMEB Voice and Communication Exam in term three, and our Annual Concert in term four. All performing opportunities are completely optional and there is no extra fee for being involved.
What resources will my child receive?
Each child receives a sturdy Speech and Drama folder when they enrol. The folder is like a giant pencil case, and is big enough to hold their scripts and shirt, and small enough to fit in their school bag! Students receive a wonderful collection of poems, stories and plays throughout the year. 
What should my child wear?
Every Philosopher looks fabulous in their purple Speak Up shirt, which they will receive for free. It's perfectly ok to put this shirt straight over the top of the school uniform!
How many children in a class?
Our optimum class size is 10 students, although many classes are smaller! ​
Can my child try a class?
We are confident your child will love being a part of Speak Up. That's why we offer a 100% money back guarantee within your first month of classes. If your child does not love their class, we will gladly refund your first payment. Our money back guarantee ensures that each child is able to settle into their class and get to know their teacher, much more than they could during a single trial lesson.
What are the fees?
Our fees are designed to be EASY! Everything is included in one simple monthly payment of $110.
How do I enrol my child?
All bookings can be made via the parent portal. Credit Card payment is required to secure your child's place.
What's the next step in the Speak Up Imagination Curriculum?
When your child has completed Philosophers, the next step is our Dreamers program for grade eight, nine and ten students.  Dreamers work on a different dramatic genre and perform a one act play at the end of each semester.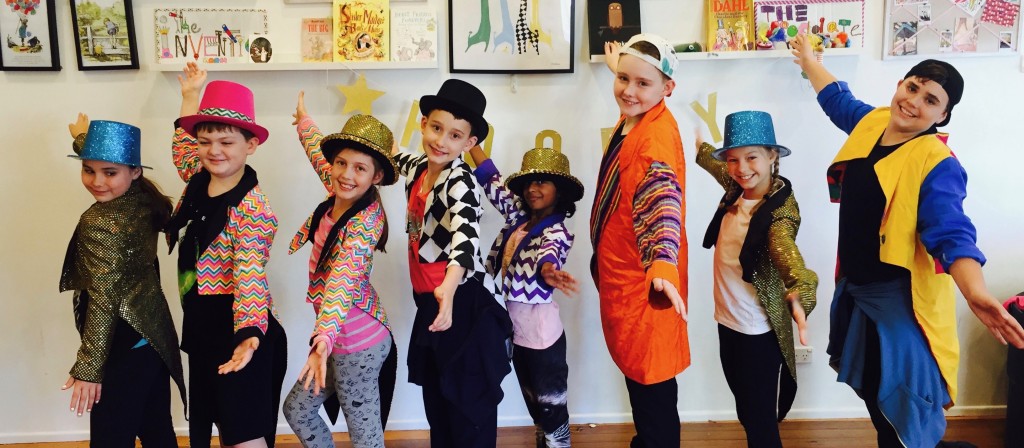 ---
I just wanted to extend a big congratulations and thank you to the team at Speak Up. We thought the performances at the showcase were just brilliant. Not only in their delivery but also the choices made for the kids to make it fun, funny and motivating. The children's enthusiasm and aplomb was very evident on the night!!! Well done to you all in opening their hearts and minds to the world of theatre and drama. – Bianca (mum, 2017)
---
Up Next: Dreamers Program
Where will we journey to next on our Speak Up Studio tour?
The Dreamers program for grade eight, nine and ten students