Miss Maddie – Teacher and Studio Manager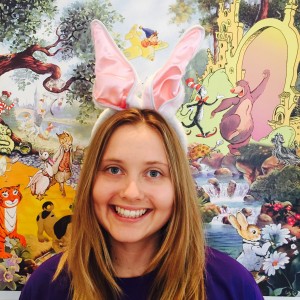 Miss Maddie has been writing, developing and teaching drama, literature, musical theatre, and dance programs in Brisbane since 2006. She joined Speak Up Studio in 2012 and is now the Studio Manager. Maddie is responsible for the day to day running and operations of the studio —developing content and managing education programs.
Maddie has a broad range of experience and qualifications in dance, education, performing arts, English literature and counselling. She recently published her Masters in Educational Studies thesis on Art Therapy and its importance for children and educational settings.
A long time dancer, actor, and singer, Maddie brings the energy of performance to all of her classes.
Maddie's Mantra
"Every child can perform. Every child can sing, dance and act. Sometimes they just need a teacher to let them know they are a natural on stage."
Favourite Musical – "He's a good kid, he just needs a little, y'know, guidance." ~ Jersey Boys, Music By Bob Gaudio, Book by Marshall Brickman