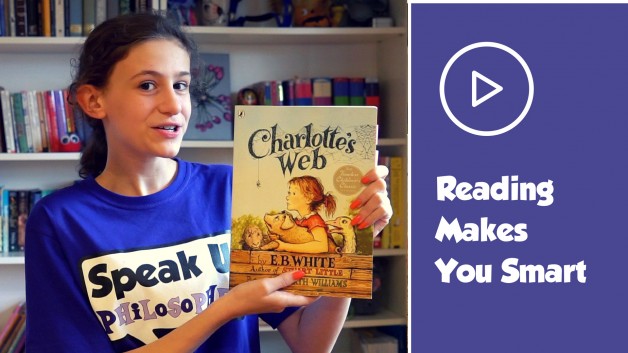 We are talking about reading and literature this month at Speak Up! Our Born to Perform students performed George's Marvellous Medicine last week, we have a Roald Dahl Open Day coming up, and we are planning some fun in-school activities for book week 2018.
When thinking about books and reading, this wonderful poem from Charlie and the Chocolate Factory came to mind:
So please, oh please, we beg, we pray,
Go throw your TV set away,
And in its place you can install
A lovely bookshelf on the wall.
Books are an essential part of our Speech and Drama program. Reading aloud, acting out our favourite stories and using our imaginations are just some of the ways books help Speak Up kids learn skills help them in school and in life.
Click here to watch Speak Up kids talk about why they love reading >>