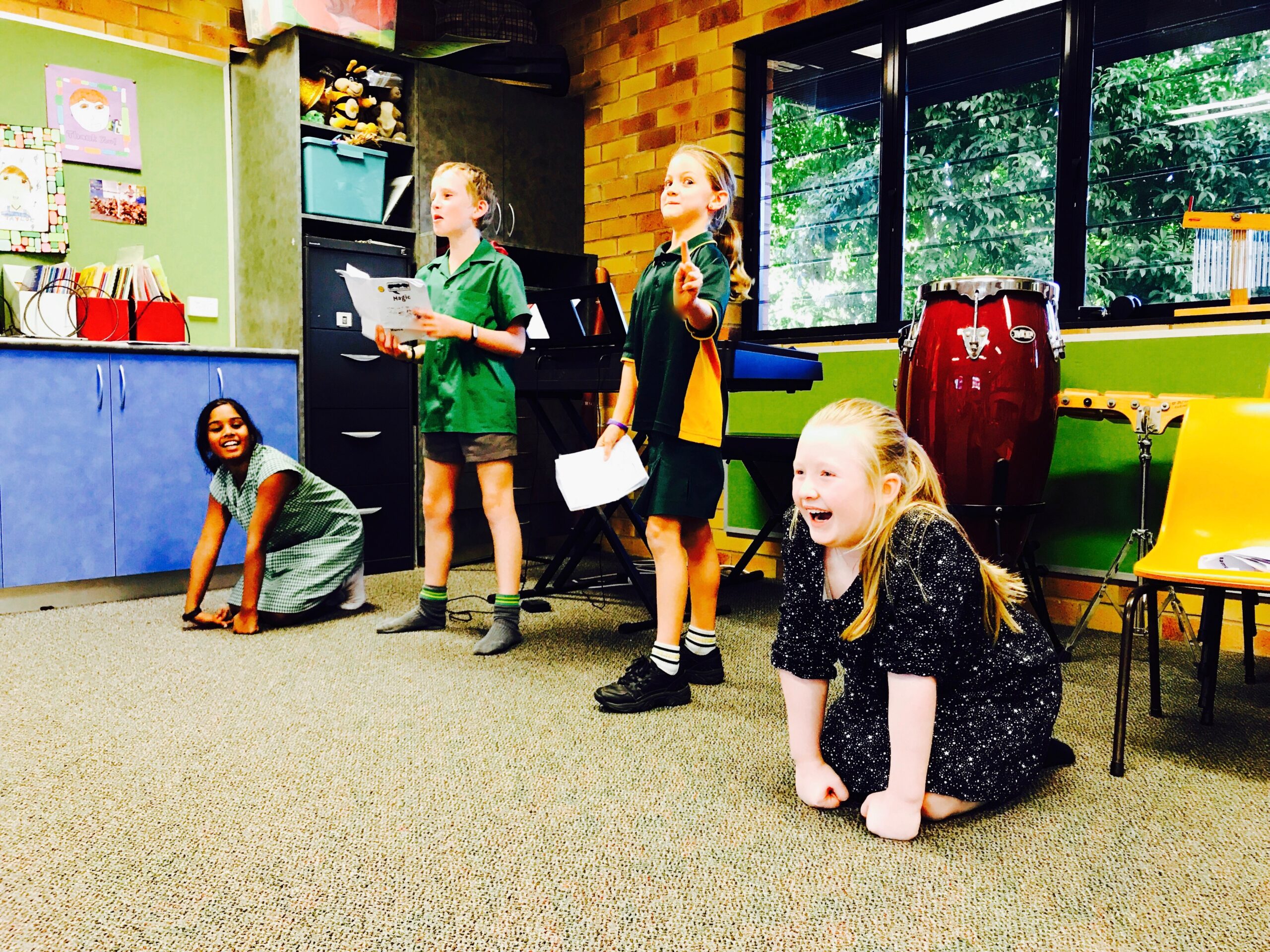 10 Jul

Speak Up Star – Ada
Parent Section 
Tell us a little about Ada
Ada
is a kind and creative soul who loves expressing herself in a whole range of ways. Since a very young age she has loved to sing her life story, almost as ballads and she continually expresses herself in her own unique creative style. She is always her true and authentic self. I love that about
Ada
. 
When did

Ada

start Speak Up classes?
Ada
first had a taste of Speak Up magic when she attended a school holiday program in 2016. She LOVED the experience and when we learned there was an afternoon class in our suburb she was super keen to participate, learn and just enjoy the whole experience. I love to encourage her in all her creative capacities as they are such a huge part of her personality. 
What were your goals for

Ada

starting speech and drama?
Ada
joined the Speak Up class on the back of a pretty stressy experience at school, I heard from some colleagues at Uni that drama can be an excellent tool for children to overcome stress, anxiety and the normal bumps they encounter along the school journey. My goals therefore were to help her grow in her sense of  herself, rebuild her self-esteem and overall belief in herself. I guess to use the old cliche – to gently encourage her to come out of her shell, in a supportive, fun and creative environment.
Can you tell us something

Ada

has done this year that has made you very proud?
Without wishing to be soppy – every single day
Ada
makes me proud. This child has known adversity from too young an age. But she doesn't give up – she has proved one of the most resilient people I have ever known. When she performed in the Speak Up play at one of St Joseph's school assemblies she said she was so nervous and had butterflies in her stomach. She pushed through the stress and 'stage fright' and she got on that stage and did her thing. Watching her puff her chest out and own her part – well confession time – brought tears to my eyes. She is a person who knows her self and shines when she is celebrated and nurtured. Creativity is clearly her gift! 
What do you think is the best part of the Speak Up Studio program?
To be honest I love the passion and enthusiasm of the teachers. I think you have to have passion in life – and when you teach it is essential. I LOVE the positive energy and kindness and support that all the teachers show each and every one of the students (that I have seen). That love for what they do, the effort that goes in every single day – is what makes such a huge difference to our young people. Having this positive input into their young lives is going to stay with them all of their days. For me, it is always about the people, the passion and the kindness and support. Thank you guys!!


Student Section


Tell us a little about yourself… 
I love to be out of the box and stand out, unfortunately I have some problems with my health but I am hoping, and am pretty much sure I will be back well and able at drama in the fourth term. I LOVE fashion and I am working on fulfilling my dream of becoming a professional basketballer. Singing is my way of calming down as well as fashion.
What is your favourite thing about coming to speech and drama each week?
I love to learn new skills and practice major pieces. The other students are lovely and my teachers are amazing. I just love drama!!

What do you want to be when you grow up?
In the Olympics. Basketballer. Singer and songwriter  – and to own my own cafe in Paris.


Can you tell us something you have done this year that has made you very proud of yourself?
When I performed as the Earthworm in the James and the Giant Peach production.