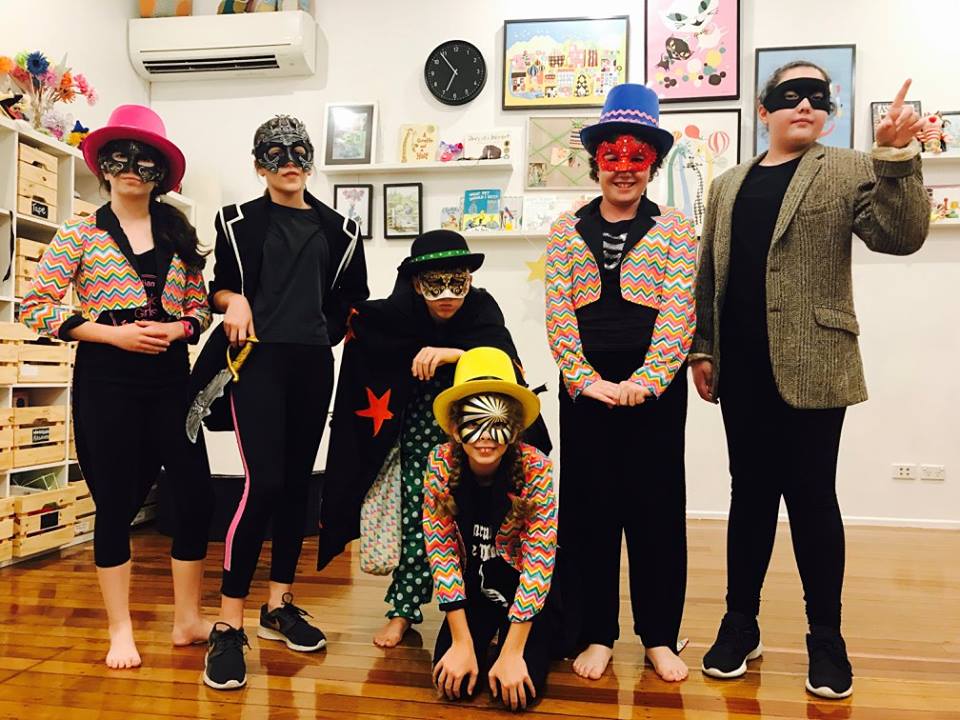 11 Apr

Speak Up Star – Eliana
Parent Section
Tell us a little about Eliana… 
Eliana is a kind-hearted, quirky, quick-witted 11 year old.  She is a wonderful big sister and daughter.  Eliana loves all things music, dance, theatre, and puns and has a great sense of humour.  Eliana's favourite days are Mondays and Thursdays because she gets to do her favourite thing – Speak Up Studio classes.
When did Eliana start Speak Up classes?
Eliana started Speak Up classes when she was in grade two.  That's about four and a years. Initially it was to help Eliana with her confidence.  It morphed into so much more – developing friendships, discovering her passion for drama and written work, and having some amazing role models in other students and of course her teachers.  As a mum, I couldn't ask for a better role model than Miss Maddie for my daughter.
Can you tell us something Eliana has done this year that has made you very proud?
I am so proud of Eliana for a whole lot of reasons!  This year though Eliana has put her hand up to do a Rotary Junior Community Award, she was selected as a Junior Leader for YMCA Outside School Hours Care and she did a fabulous performance at the private students showcase.  I can't believe how quickly she and Ruby learned all their lines and performed them so well!
What do you think is the best part of the Speak Up Studio program?
Speak Up Studio has been wonderful in how that they grow their students' confidence, encourage participation and teamwork, facilitate discovery and develop their students' love of English and Theatre, provide opportunities to perform and most of create an environment of warmth and support for their fellow students.
Student Section
Tell us a little about yourself…
My name is Eliana.  I am in grade six and turning 12 this year.  My teacher is Miss Maddie.  I do both private classes and the advanced drama class.  I have been a Speak Up student for four and a half years. I love my classes!  I looking forward to my classes with both Miss Maddie and Miss Cathy.  They make learning speech and drama as fun as it can be.  I also get to work with my awesome friend Ruby and I think we word the best as a team!
What do you want to be when you grow up?
When I grow up I definitely want to be teaching drama in some way and I also want to study at university – I'm still deciding!
Can you tell us something you have done this year that has made you very proud of yourself?
This year I've performed in a showcase but what I am most proud of is completing my first term of advanced drama.