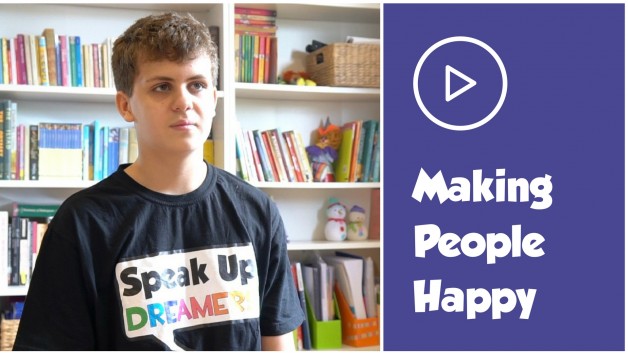 We'd like to introduce you to Andrew and tell his story (watch the video below):
Once a boy called Andrew,
Came along to class
He didn't like to try new things
He doubted it would last.
And there among the stories,
He learned what he could do
He found his voice, he found his tribe
His confidence just grew.
Andrew's Speak Up story began in 2015. When his mum first enrolled him, she told us, "Andrew is very nervous about joining anything new. He does however love language and making people laugh. We are encouraging him to try this for a term."
More than three years later, Andrew has come to represent what it means to be a Speak Up Kid. In this video, Andrew articulates why the experience of performing is so rewarding, and explains what drama means to him.
Thanks, Andrew for telling your story, for performing with us, for working so hard, and for always making us laugh!
Click here to watch Andrew's story – goosebumps guaranteed! >>