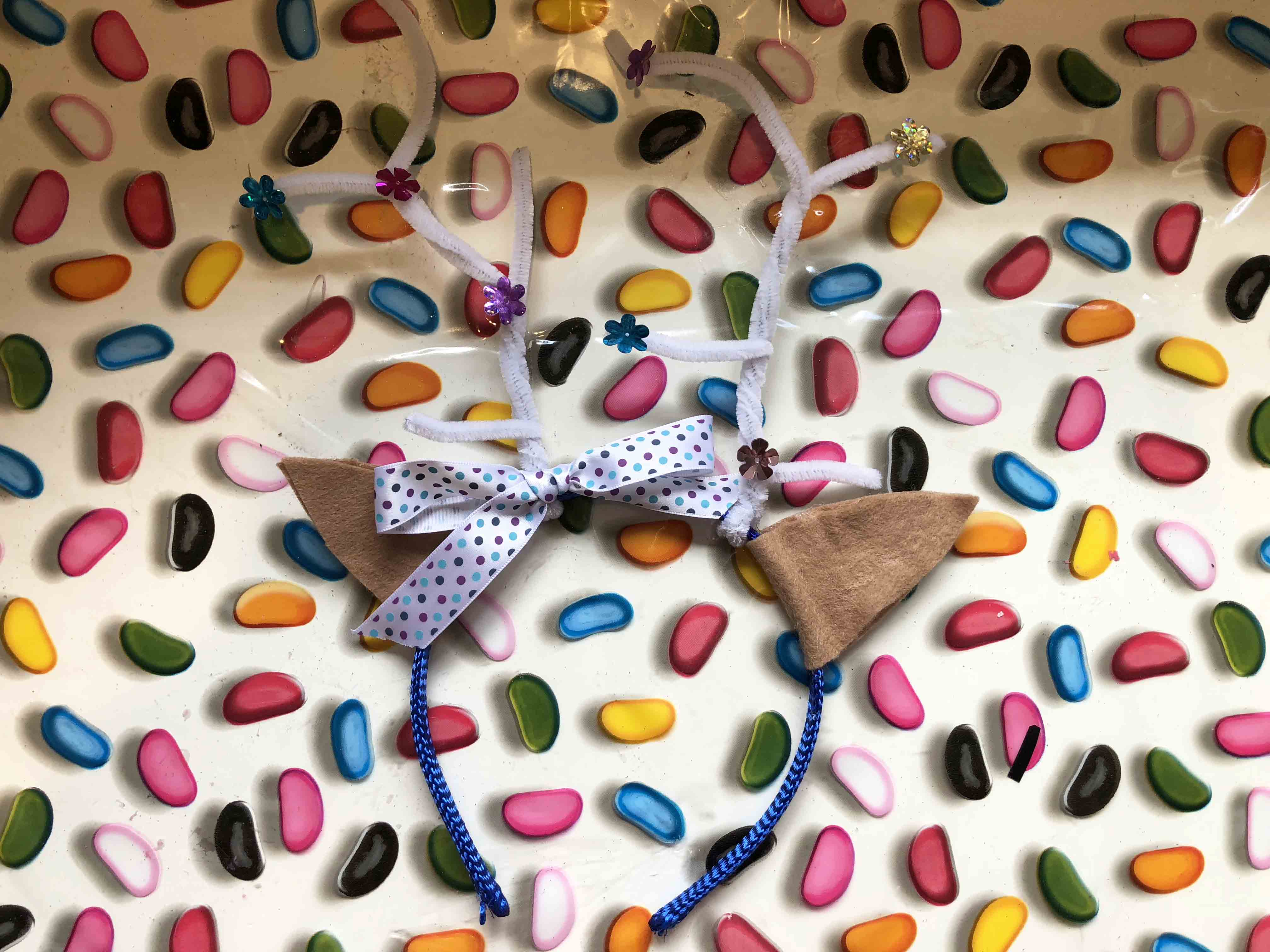 18 Dec

Reindeer Antlers Craft Activity

Last week at Speak Up Studio, in our amazing Rudolph Craft Workshop, students created an adorable reindeer antler headband made with pipe cleaners. Everyone was so pleased with their creations and looking forward to wearing them on Christmas Day!

We didn't want to see the rest of the Speak Up community miss out on having their very own Christmas headband. It is a fun Christmas holiday activity for home too, so we decided to share the instructions with you so you can make your very own. It's so simple and so easy. Here is what you do:
Reindeer Antler Headband
You will need:
Craft glue
Scissors
Four pipe cleaners all the same colour. These will be your antlers.
Sequins, buttons and ribbons to decorate.
Felt to cut into ears
A headband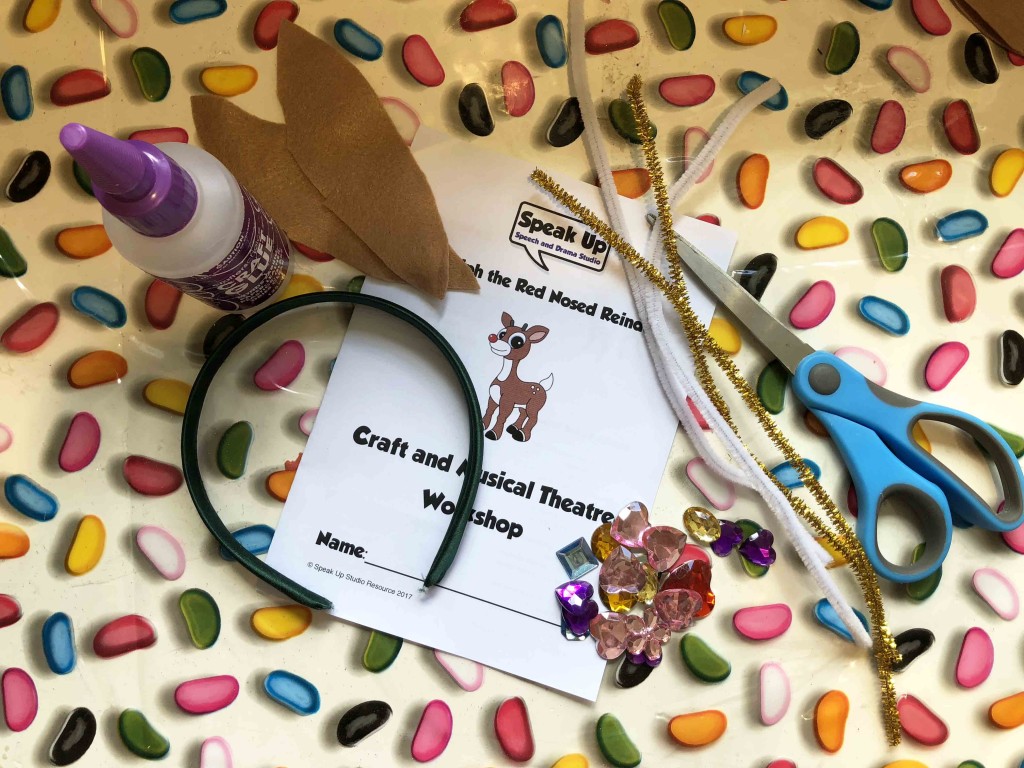 What to do:
To make an antler, take 2 pipe cleaners, both of these will become the same antler.
Bend both pipe cleaners into hook shapes, the lengths of the hook will be how long each stem of the antler is.
Hook one will be the longest and shortest antler, hook two will be the two middle antlers.
Hook both pipe cleaners over the head band and twist them together at the bottom.
Twist the pipe cleaners together and as you move up, let the ends of the pipe cleaner stick out. Shape them into antlers.
Repeat on the other side.
Place a small amount of glue at the bottom of the antler to secure it to the headband.
Cut some felt into ear shapes as shown in the photo above and glue onto the headband. Do this on either side of the antlers.
Decorate with sequins, buttons, and ribbons.
We hope you enjoy your Christmas Antlers.
To book into any of our other Christmas holiday activities or January workshops click here.
Merry Christmas!