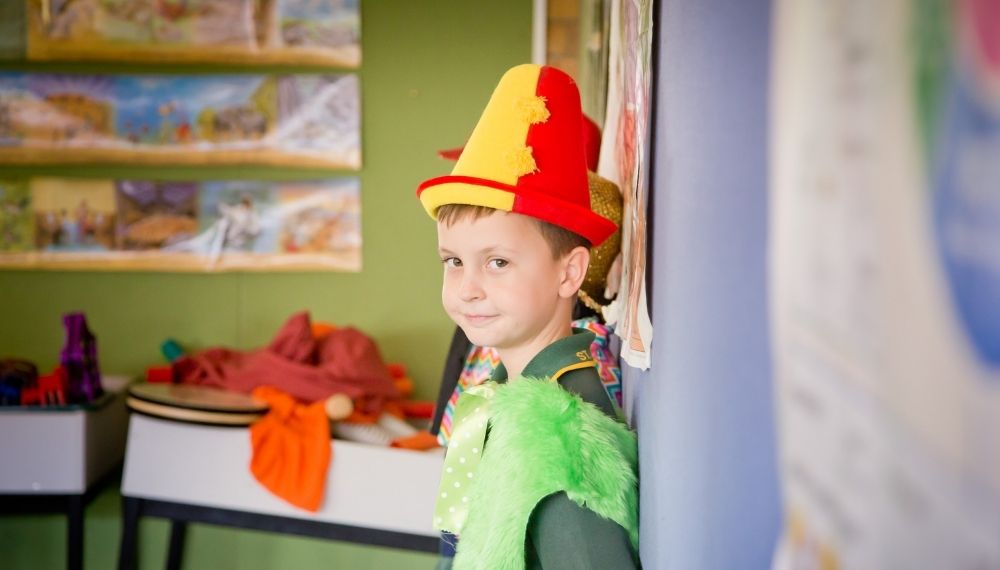 23 Jul

Top Tips for Public Speaking

Are you wondering how to help your child overcome fear and anxiety about show and tell or school oral presentations? Here are three tips for public speaking from our studio director, Miss Cathy.
1. Acknowledge your child's fears and worries. Don't minimise them.
Public speaking is scary. It is said that humans fear speaking in public more than death!
Avoid downplaying just how scary public speaking is. Phrases like "there's nothing to worry about" are dismissive, and won't make the fear go away. Try saying "I know it's scary" or "I also feel nervous about public speaking sometimes". Show your child that you understand how they are feeling.
Talk to your child about the feeling of worry and the feeling of excitement. Help them understand that these two feelings have lots in common. Racing heart beat. Sweaty hands. Butterflies. Help them imagine the feeling of worry inside them transforming into a feeling of excitement instead.
Talk about the word "brave" and remind your child that bravery and fear go hand in hand. Tell them a story about a time you were scared and had to be brave.
2. Pick A Topic That Interests Your Child
We light up when we talk about things that interest us. We've seen the quietest kids come alive when asked about crocodiles, insects, Minecraft or Harry Potter!
Ask your child for their ideas, and always help them pick a topic that they care about. Something that they understand, that is easy for them to explain or talk about. It doesn't matter if it doesn't fit perfectly with the theme or task sheet. It doesn't matter if it's not the "best" idea.
If you have a child who is scared to speak publicly, the best thing for them is to be exposed to many opportunities to speak in front of others. If that means they talk about Minecraft for five minutes. Let them!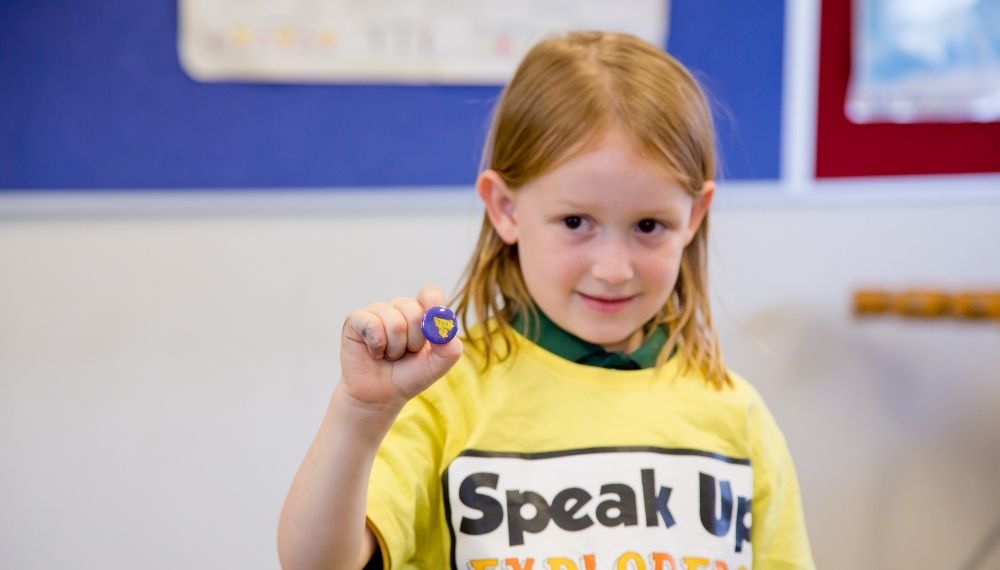 3. Encourage your child to *Stand Bravely*
When we stand bravely, we feel brave. Help your child compare the feeling of worried standing and brave standing. A mirror can be helpful, or snap a photo on your phone!
Worried standing looks like:
Feet wiggling around
Fiddling with our fingers
Shoulders slouched
Eyes down
Brave standing looks like:
Feet firmly planted on the ground
Knees, hips shoulders facing the front
Hands still
Eyes bright and chin up
Deep breath
It may sound funny, but simply being taught how to stand will help your child feel like they know what they are doing when they're standing in front of a group to speak publicly. It's empowering and it can go a long way to helping your child overcome their fears of being on stage.
Our kids are the leaders of tomorrow, and public speaking skills will be with them for life!
Find out more about how we give kids confidence in public speaking. https://speakupstudio.com.au/speech-and-drama
Read about the Benefits of Show and Tell