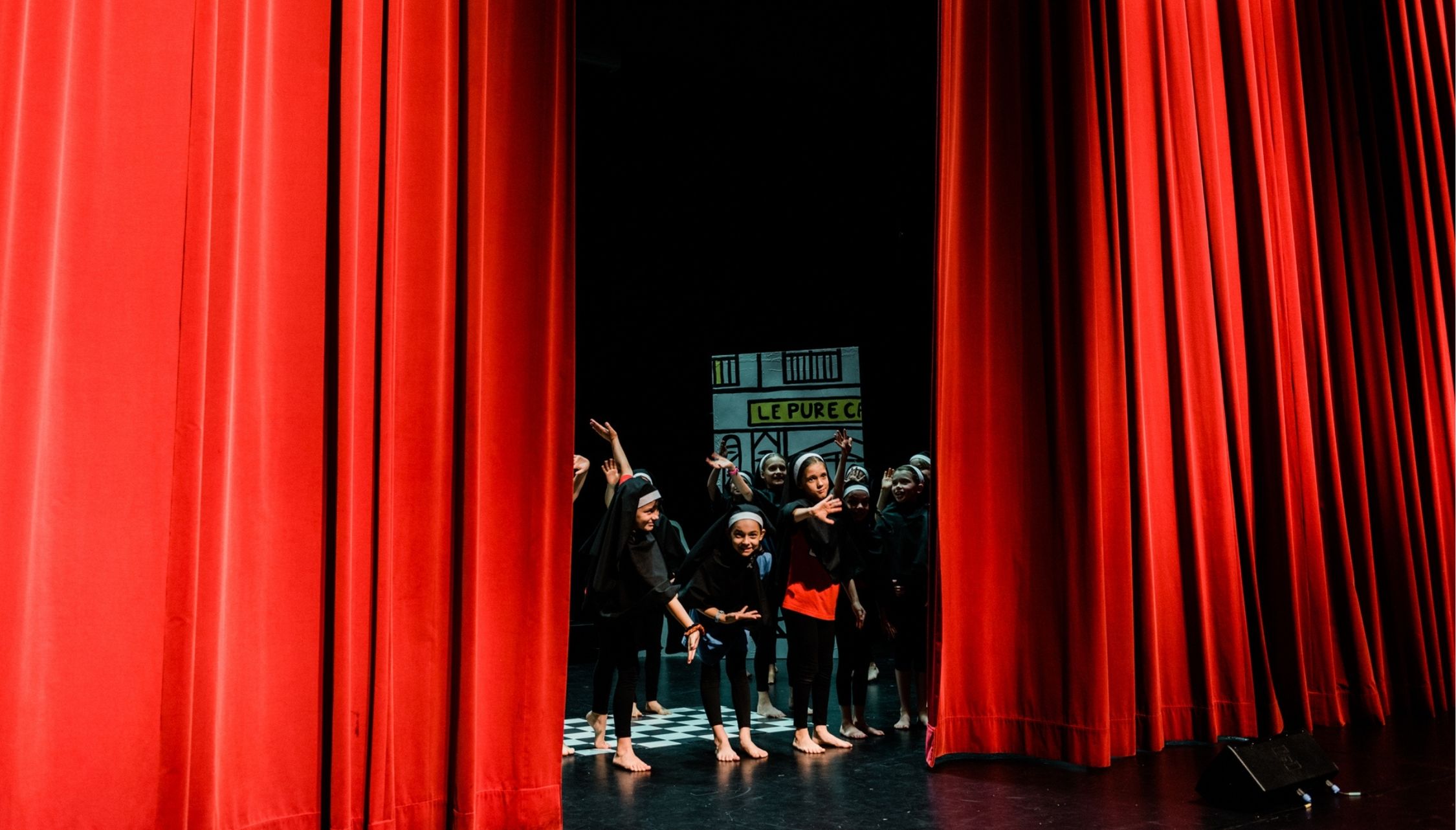 06 Sep

The Magic of Performing

When you are growing up, it's important to experience the magic of performing. If you had the privilege of this experience when you were younger, you may have fond memories of standing excitedly under lights.

There is a special atmosphere backstage at a theatre. From the energy and excitement radiating from the other kids around you and constantly being told to "shush", to seeing the lights *way* up high, and hiding behind the thick black curtains side stage. This atmosphere and energy can get under your skin, leaving you wanting more.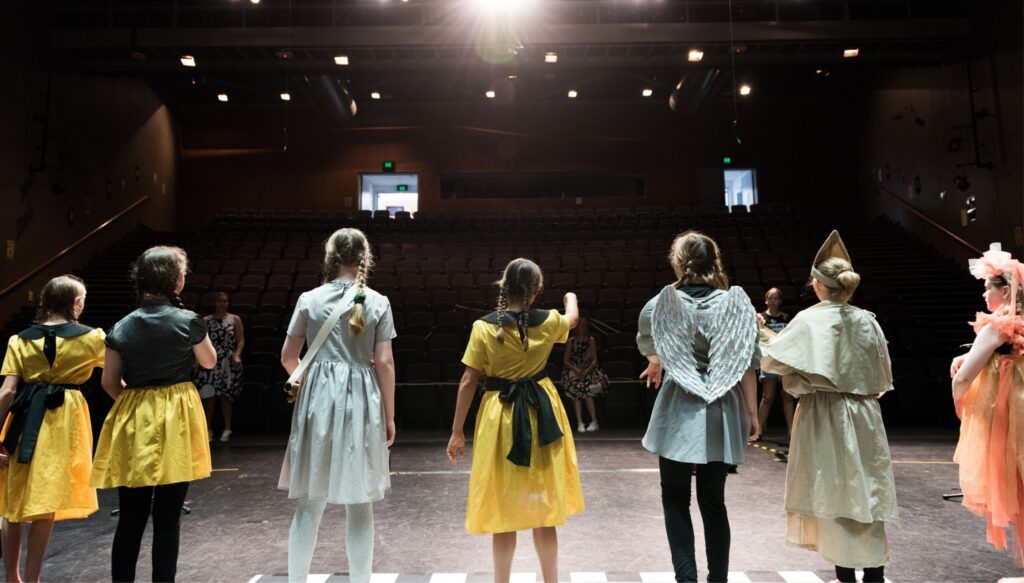 For most of us, who don't possess the levels of talent required to be a professional entertainer, performing on stage isn't something you get to do much of as an adult. This is why it is a valuable and rewarding experience for children to get involved in.
From improving our confidence to teaching us team work, performing has many benefits. It also allows some kids to find "their people". The joy of performing on stage is in having shared experiences – working together to make the show happen, but also providing entertainment to an audience. Our students love the thrill of making their audience laugh and applaud. They often say that's the best part!
Why do we hold a concert?
In the same way kids go to football training and then play the real game on the weekend, in drama we attend weekly lessons and then perform what we've been working on at the end of the term. 
Speak Up's big performance (or game) is our end of year concert. Our concert is always held in a theatre – spotlights, music, tiered seating, red curtain and all. It gives our students the opportunity to showcase what they've learned through the year; new skills and techniques, big voices, and increased confidence.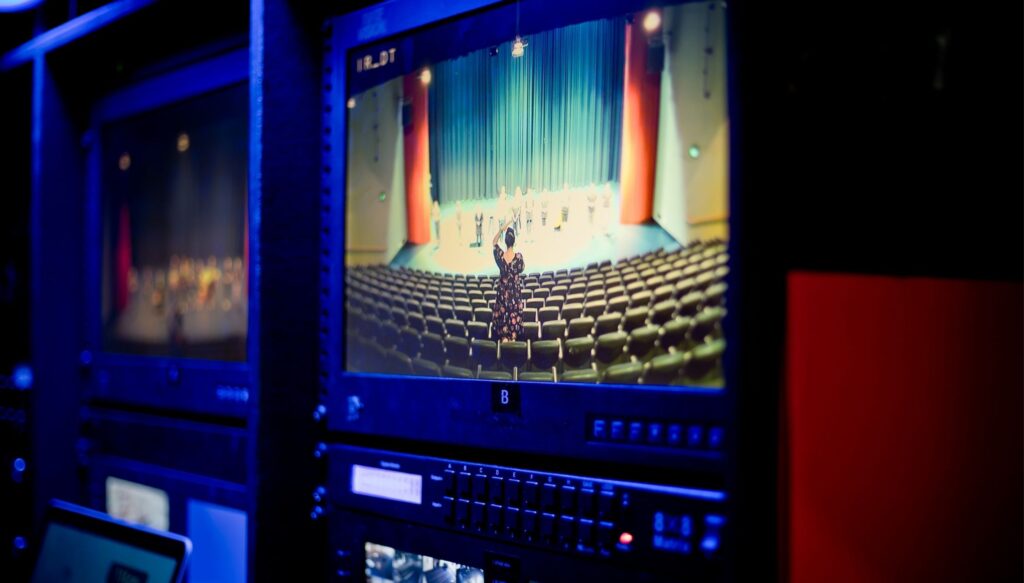 Benefits of performing
Research shows that kids who are involved in the performing arts not only have better self esteem and a sense of belonging, but also they are more motivated in their school work, participate eagerly in discussions, and are more aspirational with their goals. 
Performing on stage allows our imaginations to really come to life with the magic of sharing stories. We are able to completely forget about the outside world for a short time.The benefits of performing are limitless!
Benefits of attending live performances
According to this study by the University of Arkansas, attending live performances has some magical benefits too.
Not only are live performances fun and engaging for kids, but they help them learn and grow in three main ways.
1. Teaching mindfulness and appreciation
In comparison to the smorgasbord of entertainment available at home, from computer games to streaming on demand, live performances force us to be in the moment and mindful of what we are witnessing. We learn to be patient with its delivery. 
Mindfulness can be a skill that takes a long time to learn when we are older so it is a good idea to introduce it to kids when they are young. The benefits of mindfulness include building empathy, improving focus, and learning coping strategies.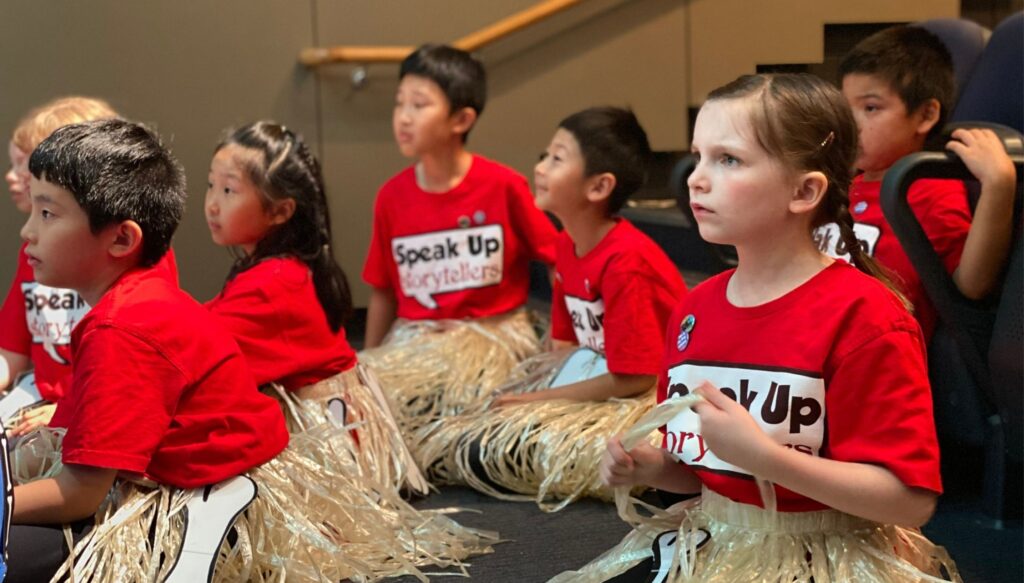 2. Helping with school work
Watching live shows can assist with learning and engagement with school work. In the study, children were split into two groups. One group watched some film adaptations of some famous plays, the other attended live performances of the same plays. 
The researchers found that attending the live productions resulted in a better understanding of the plot, improved vocabulary and greater tolerance and improved ability to read the emotions of others. 
3. Fostering acceptance and understanding
In watching live performances rather than the filmed version, researchers also found children to have an improved ability to read emotions, understand and appreciate the views of others and be more accepting.
Having also experienced being on stage themselves, kids will have a better appreciation when you take them to live shows, enhancing discussions at home around these three learning outcomes. 
I know when I was a kid my desire to be on stage and passion for the arts only grew stronger when I went along to live shows and experienced the magic of performing. 
~ Amy
Find out about performing opportunities at Speak Up.
Read our popular post – Top Tips for Public Speaking.