18 Dec

What my kids have learnt from performing on stage

Even before I started working at Speak Up, I knew about the Speech and Drama classes they held. In fact, my eldest attended lessons at his school when he was in prep. I signed him up because I felt he needed an outlet for all the dramatic energy he had in the classroom. Drama classes were a place where he could be himself. Where he didn't have to sit still and where he could share his thoughts and ideas more freely.

When I started working at Speak Up, I enrolled both of my children and over the years we have experienced all aspects of the program, performances and all.

The progress my kids made in less than two years of learning drama began to amaze me. I never realised the number of things they could learn from performing on stage. The differences I noticed at first were subtle. After I watched them perform in their second concert, I thought back to each time they performed at Speak Up and I can clearly see what the magic of performing has done for them.

Here is what I noticed each time they performed on stage:
Finding a little confidence at their first performance
Imagination Festival 2018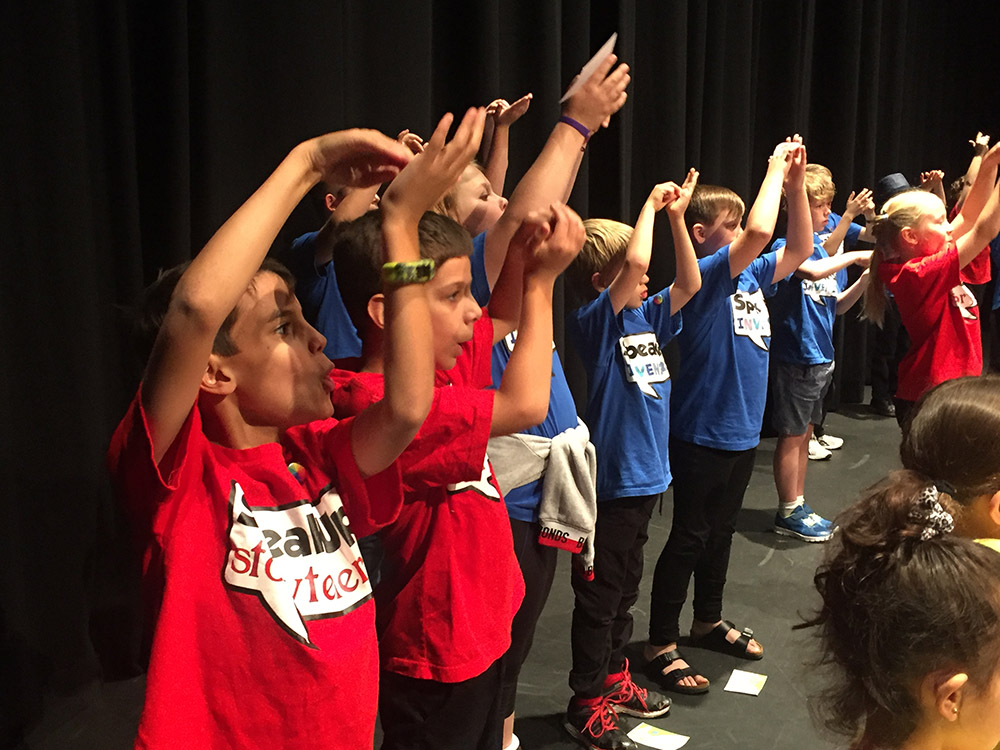 In the middle of the year Speak Up kids get to perform in the Imagination Festival. They get to see what it is like inside a real theatre in a fun and relaxed environment.
This first low-key performance for my kids, showed them what it feels like to look up at the tiered seating from the stage. They learnt that they need to use their big voices and that it's not so scary once you are familiar with the space. They were shown that they're not alone, their teachers are nearby to prompt, but they also learnt why they need to practise and learn their lines! This experience was a beautiful introduction to performing and gave them a little bit of confidence for what lay ahead
Second performance
Roald Dahl Annual Concert 2018
The highlight of their first year! With them, they brought a little confidence from being in the theatre at the Imagination Festival, and a year's worth of technique learnt in classes. They got to see what it is like to be backstage, for the first time. The excitement, the anticipation, learning to be quiet, getting into costume, how to sneak on stage, where to stand, how to be heard, what it feels like to have the light in your eyes and a dark audience in front of you – all of this is the most magical experience.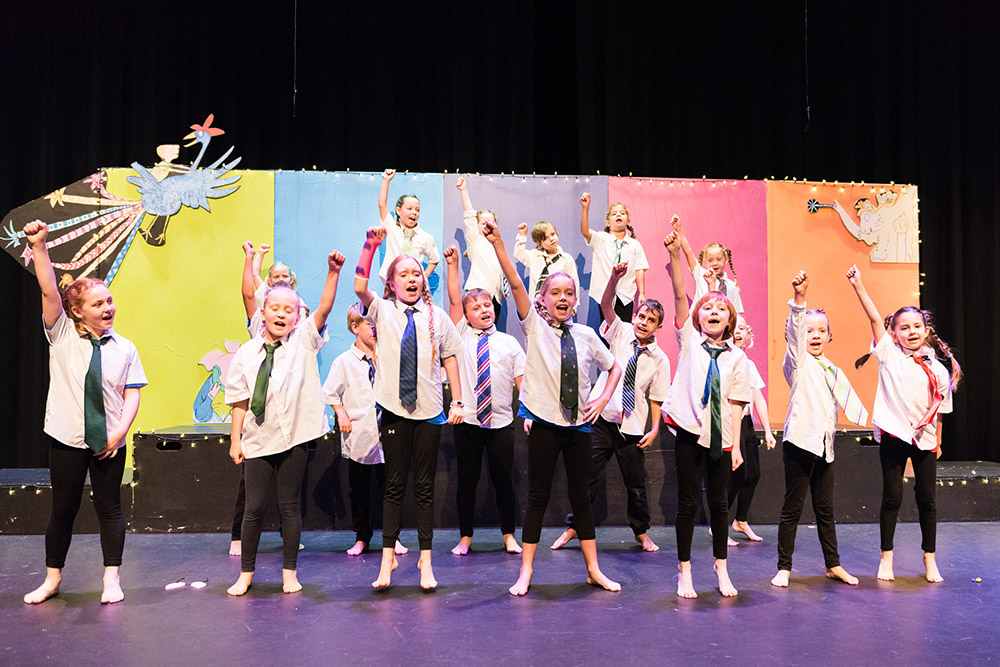 When they were on stage they saw how all the practice and hard work comes together and they understood the importance of keeping an eye on their friends without their teacher there to direct them. It was an impressive show of team work, empathy, initiative and independence from all the kids on stage. They also got to experience how it feels afterwards – the pride of having been on stage and the joy of seeing their friends perform too – another performance down and feeling the exhilaration.
Third Performance
Imagination Festival in 2019
This is where I really saw a difference in them. They no longer looked like they were standing like a pencil regurgitating lines. They'd learnt to work with their classmates, use more expression and just relax. They were having fun! Their timing had improved, and it was such an enjoyable performance to watch. I think they knew it too!
Fourth Performance
Dr Seuss Annual Concert 2019
My eldest took the confidence from previous performances and used it to relax even more. He learnt his lines early on in the term and was able to follow direction from his teacher in class. I think this carried onto the stage as well. He had fun trying new things on stage that he didn't have the confidence to do before, and he was proud of himself. From my youngest, I saw even more expression and smiles. After watching them on stage in this performance, I can't wait to see what they can achieve in their next concert.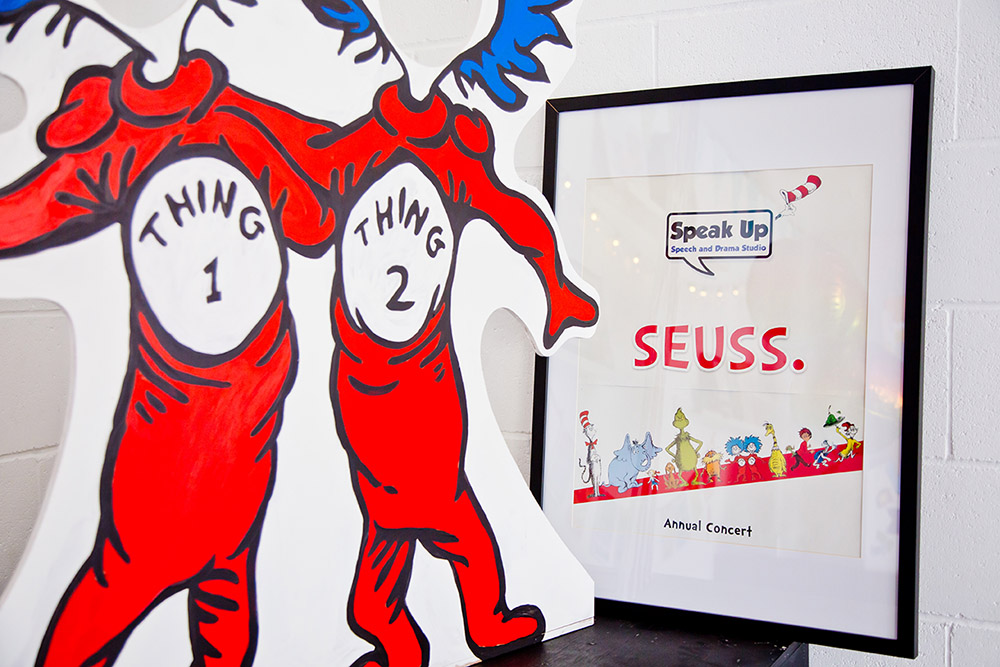 And now…
My daughter is now a Philosopher. She has additional opportunities to perform in intimate Showcases throughout the year, while working further on her projection, articulation and expression. Her Philosophers class is a tight little posse of four and because the class is small she receives plenty of one on one feedback and direction from her teacher. It's kind of like a private lesson, but you still get to practise performing in a group which is heaps of fun at the age of 10. She needs no help from me in learning lines and getting performance ready. Her love of performing along with the quality of the Philosophers program ensures she is capable of this herself.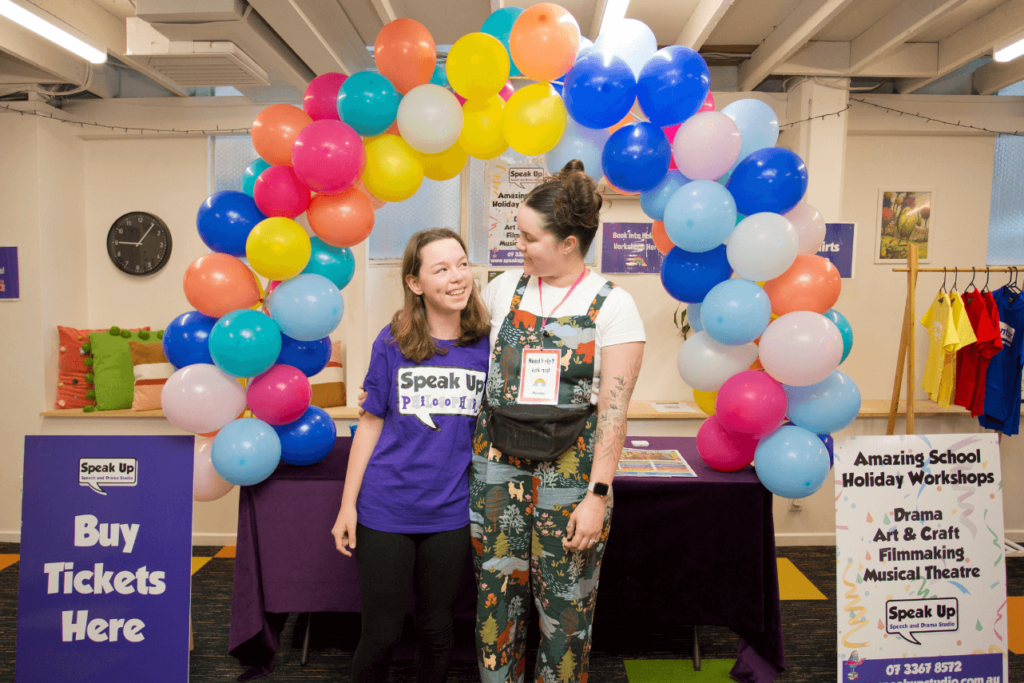 There is something magical about the experience of performing on stage while you are growing up. Over time, nerves and apprehension grow into confidence. You begin to feel exhilaration on stage. You bravely hold your head high as you look out over a dark audience and begin your performance. These experiences are so memorable and build self-esteem in so many ways.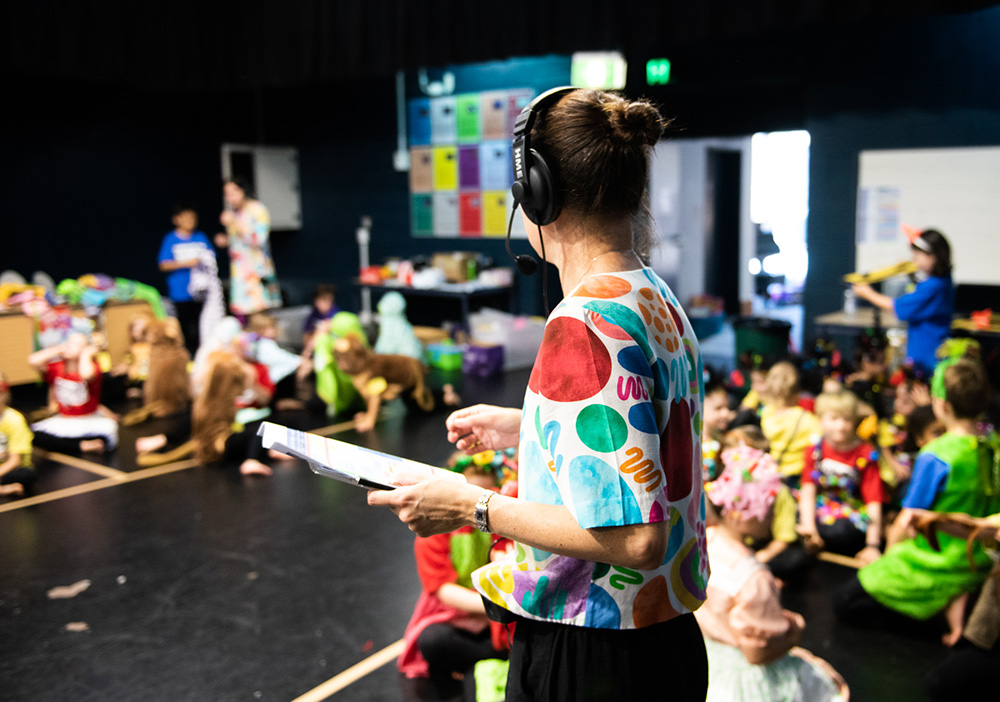 Yes, I work at Speak Up, and it's my job to believe in what we do. I get to see the hours of dedicated planning that the teachers put in behind the scenes to create these opportunities for our young performers. But more than anything, it's the changes I've seen in my own two kids that truly make me believe in what we do here at Speak Up. I'm very pleased they have had the chance to experience so many supportive, positive performances.
~ Amy
To find out more about Speak Up performances click here.
Watch Speak Up kids talk about the magic of performing here.